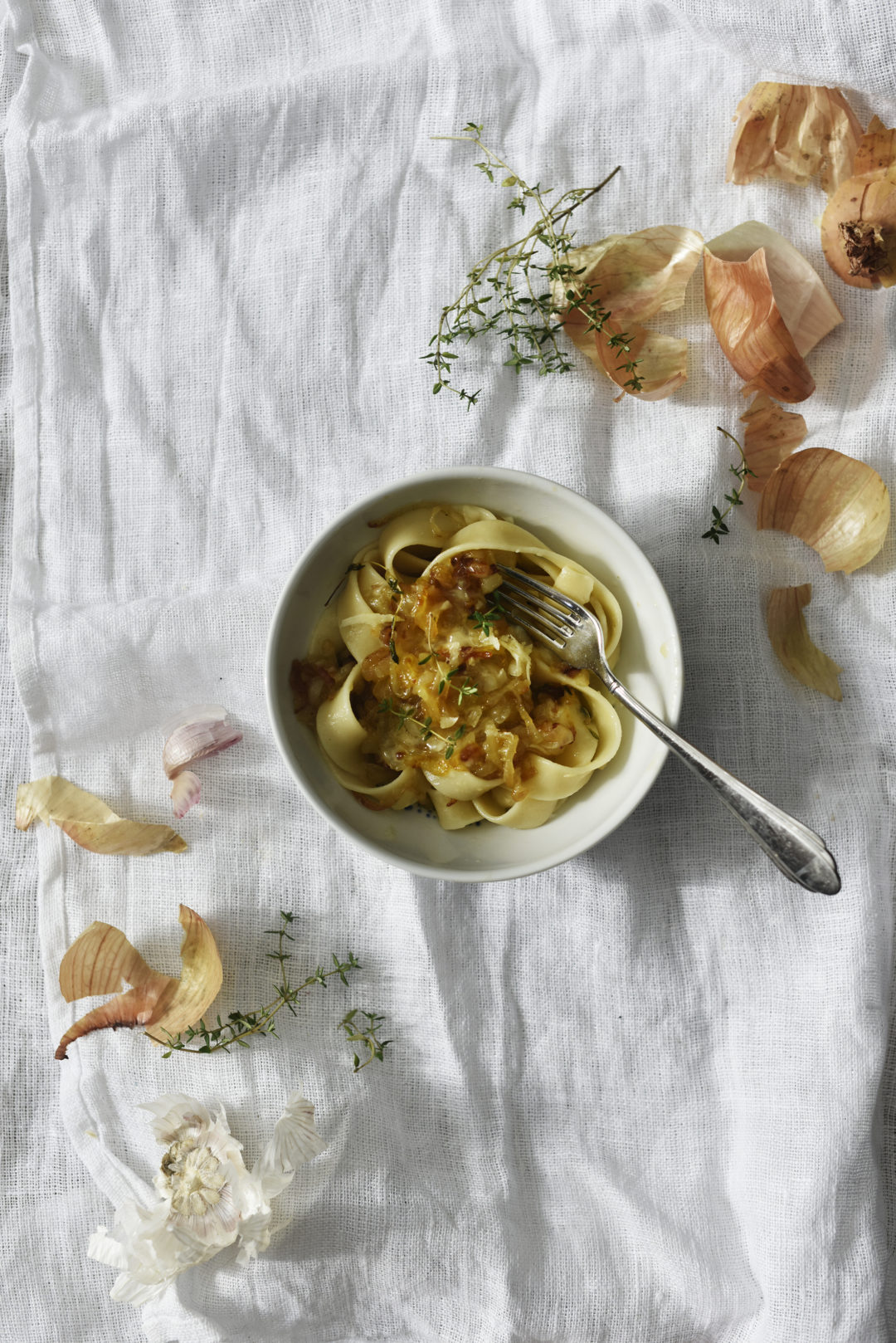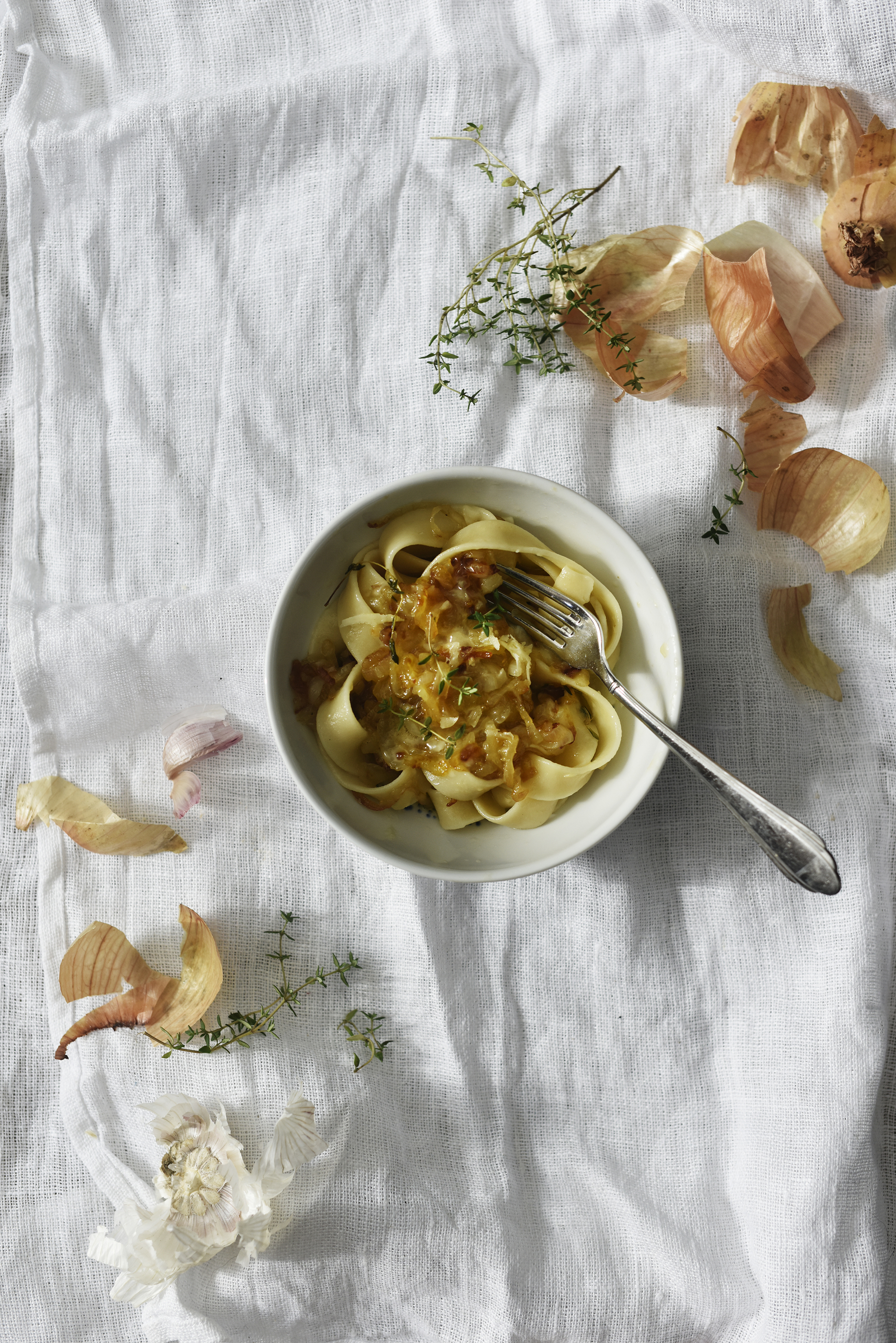 I have loved smooth, caramelised onions as long as I can remember. They taste so, so good. Definitely worth of some onion tears. And now I have found the perfect combination: creamy carbonara pasta with caramelised onions (and no meat at all!). So delicious. Comfort food at its best.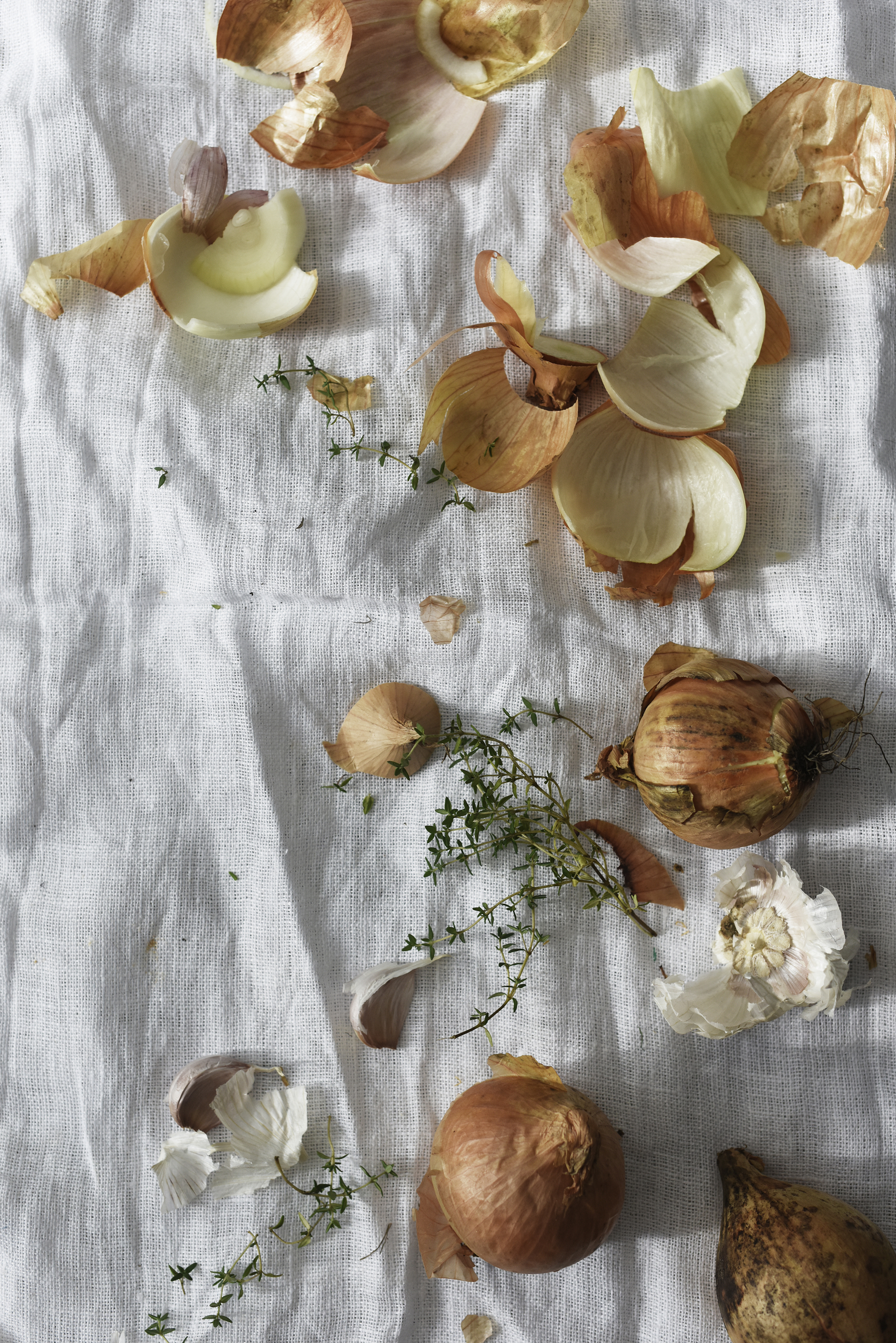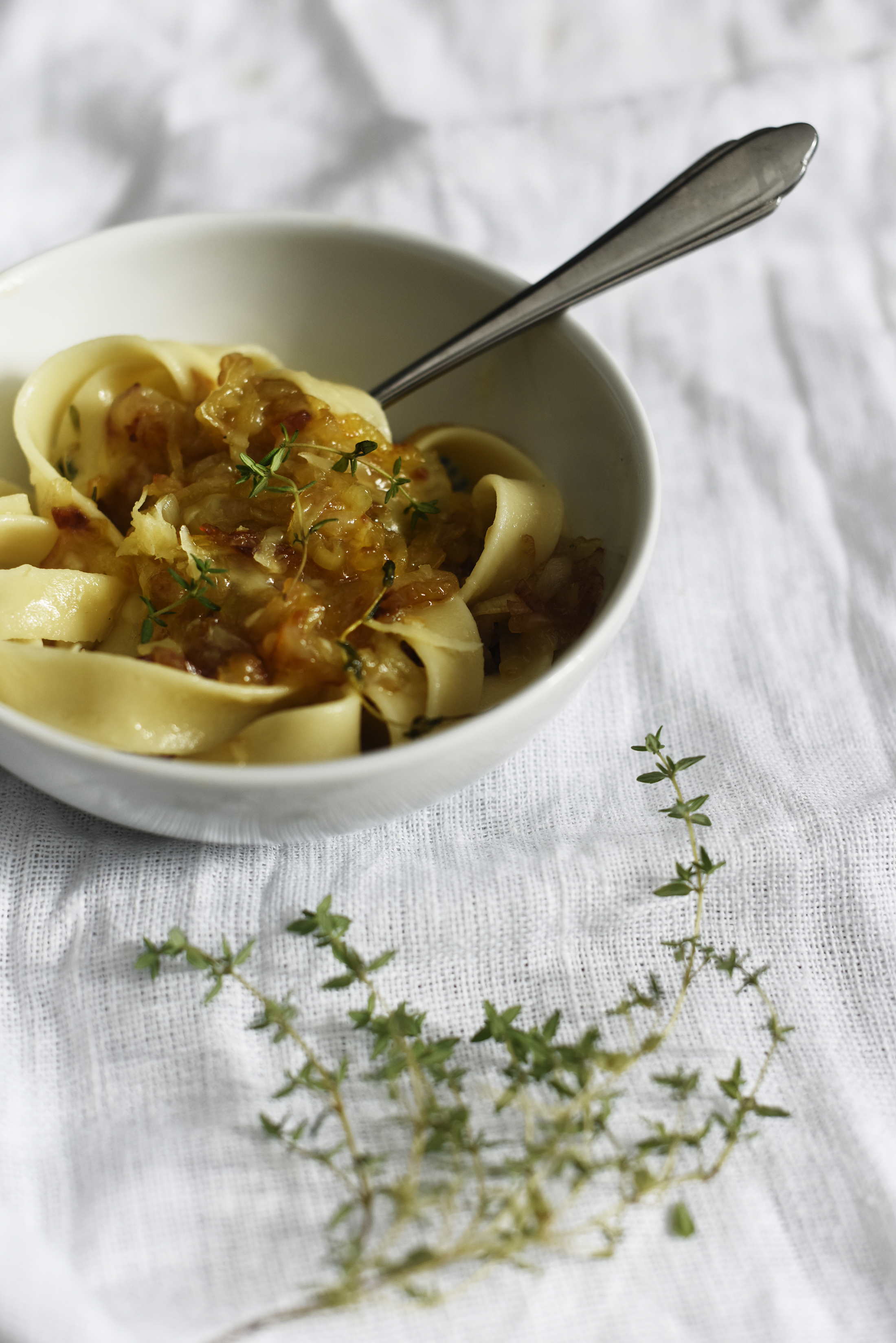 Caramelised Onion Pasta
makes 2 portions

takes 25 minutes to make
Ingredients
200 g pasta
2 tbsp butter
3 onions
1 clove of garlic
2 tsp granulated sugar
a pinch of salt
a little handful of fresh thyme
2 eggs
2 dl (about 75 g) grated parmesan cheese
Instructions
Peel and slice the onions. Melt the butter in a frying pan and add the onion slices. Crush the garlic clove and add to the pan with the sugar and salt. Caramelise the onions for 15-20 minutes. Stir regularly to avoid burning them. Add the thyme after 10 minutes of frying.
While the onions are on the pan, break the eggs into a bowl. Add the grated parmesan cheese and whisk.
Cook the pasta in boiling water. Before sieving the pasta save about 0,5 dl (50 ml) of the broth. Sieve and mix the pasta with the egg mixture. If needed, add the broth.
Add the caramelised onions and enjoy right away!