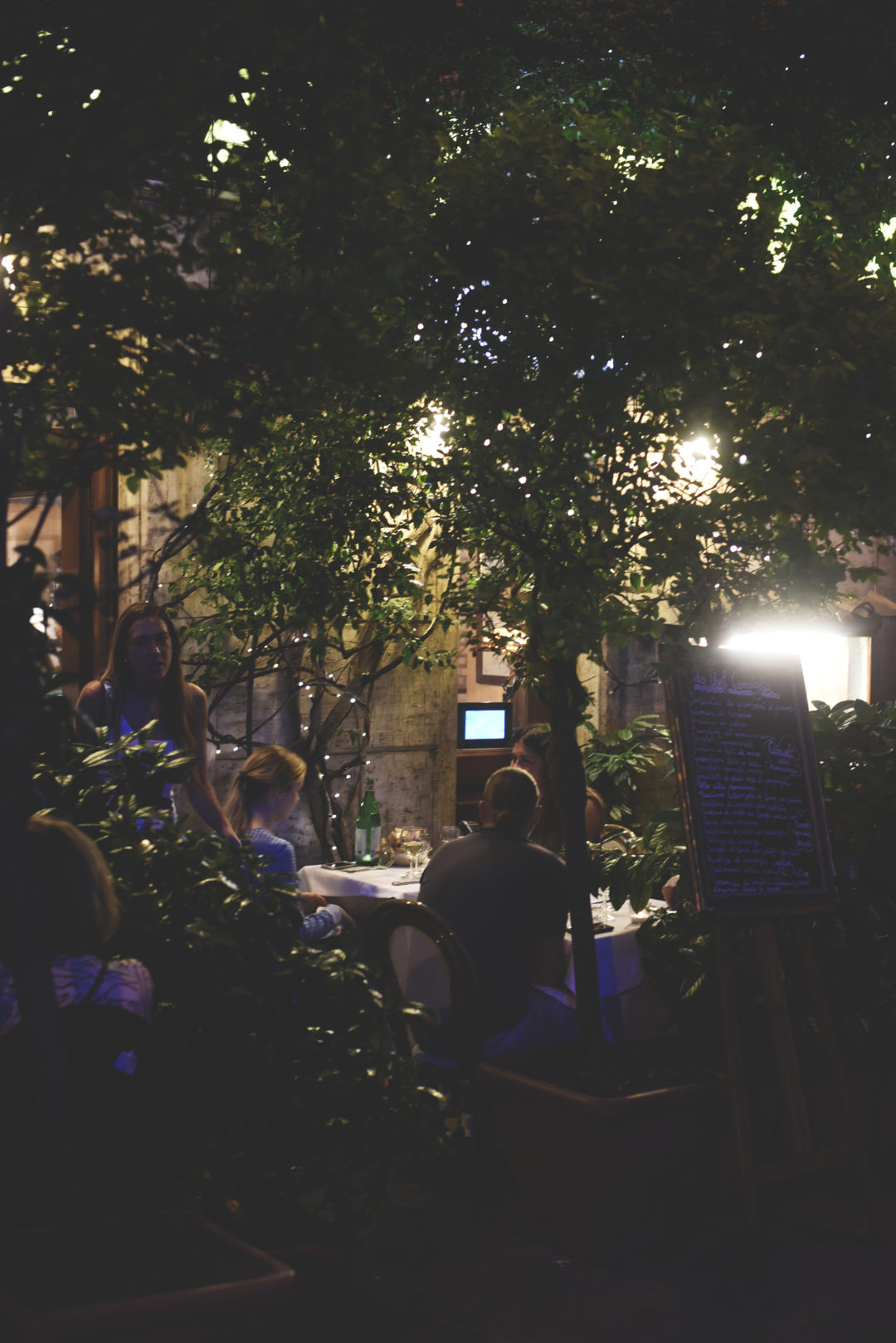 Oh wow. If you someday visit Italy, try to find at last one traditional, old, Italian restaurant. Not one of those tourist places where someone is standing outside of the restaurant, trying to tempt you to have a dinner in there.
Usually the best restaurants are in a bit odd and hidden places, in narrow streets. There's no one trying to get you inside. And there are almost just local people dining in there. And the most important thing: food is heavenly in this kind of restaurants.
I was lucky when I found this place where I had dinner on my last evening in Rome. Every single dish on the list sounded amazing but we decided to choose traditional carpaccio, melon with parma ham, big shrimps in cognac sauce and cooked artichoke. I don't often use this phrase but – oh my god.
The carpaccio wash fresh and super tasty. Those melon slices and parma ham together made a perfect combination – so fresh and good. And the artichoke was good too, of course. But the winner dish of my whole trip was this one with big shrimps in this unbelievable delicious cognac sauce. So, so yummy! I don't even have words for it. So trust me, always choose the traditional Roman restaurant over the tourist places.