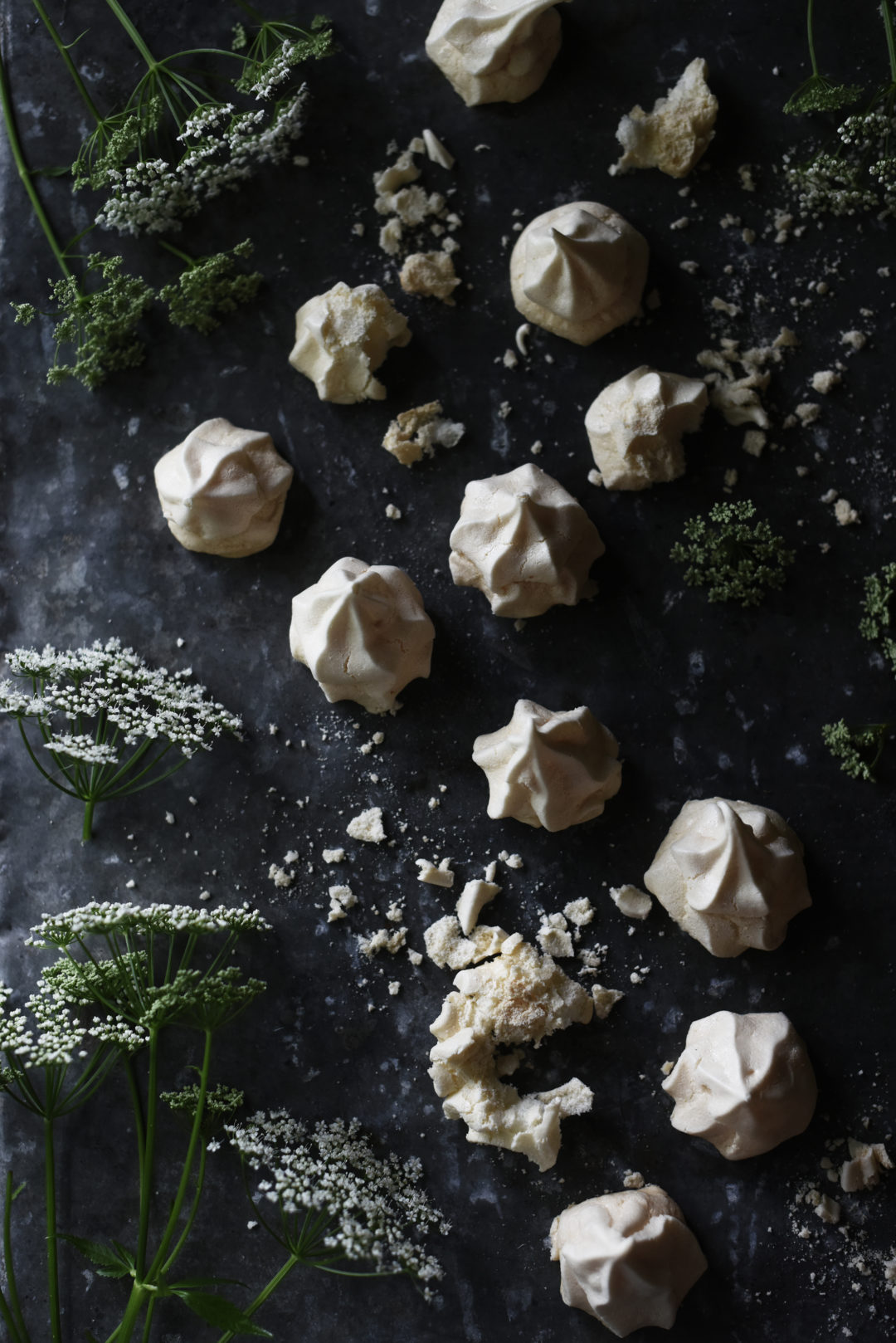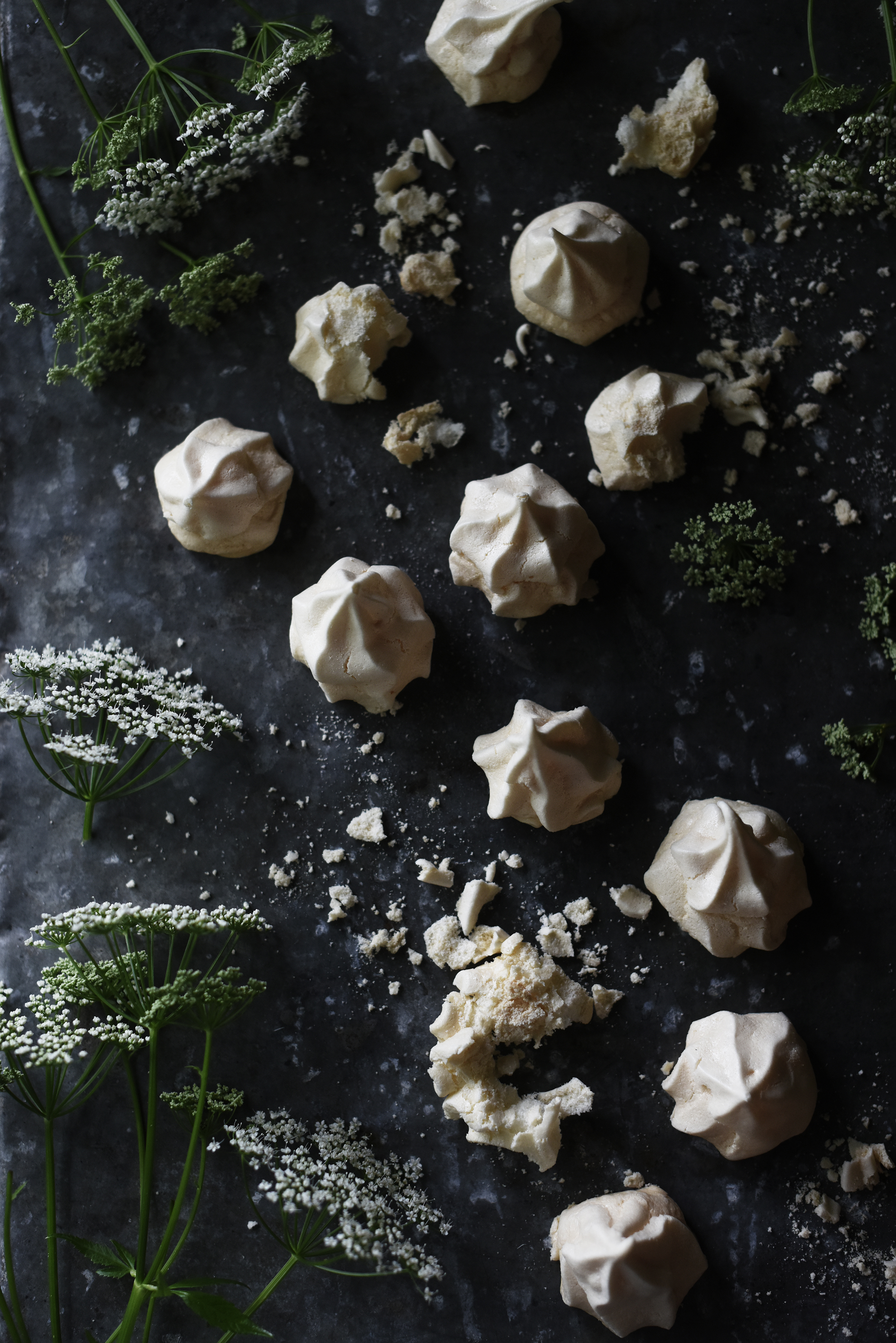 Who could resist crispy outside and soft, sticky inside?.If I should name only one dessert that is super easy to make and still my favourite, I would probably say meringues. They taste like heaven. They're good as they are but you can still use them in many other desserts too. Meringues are perfect for a Sunday brunch, for a cocktail party and for a casual dinner with your friends. If you know how to make meringues, you'll never have to worry about what to serve as a dessert anymore!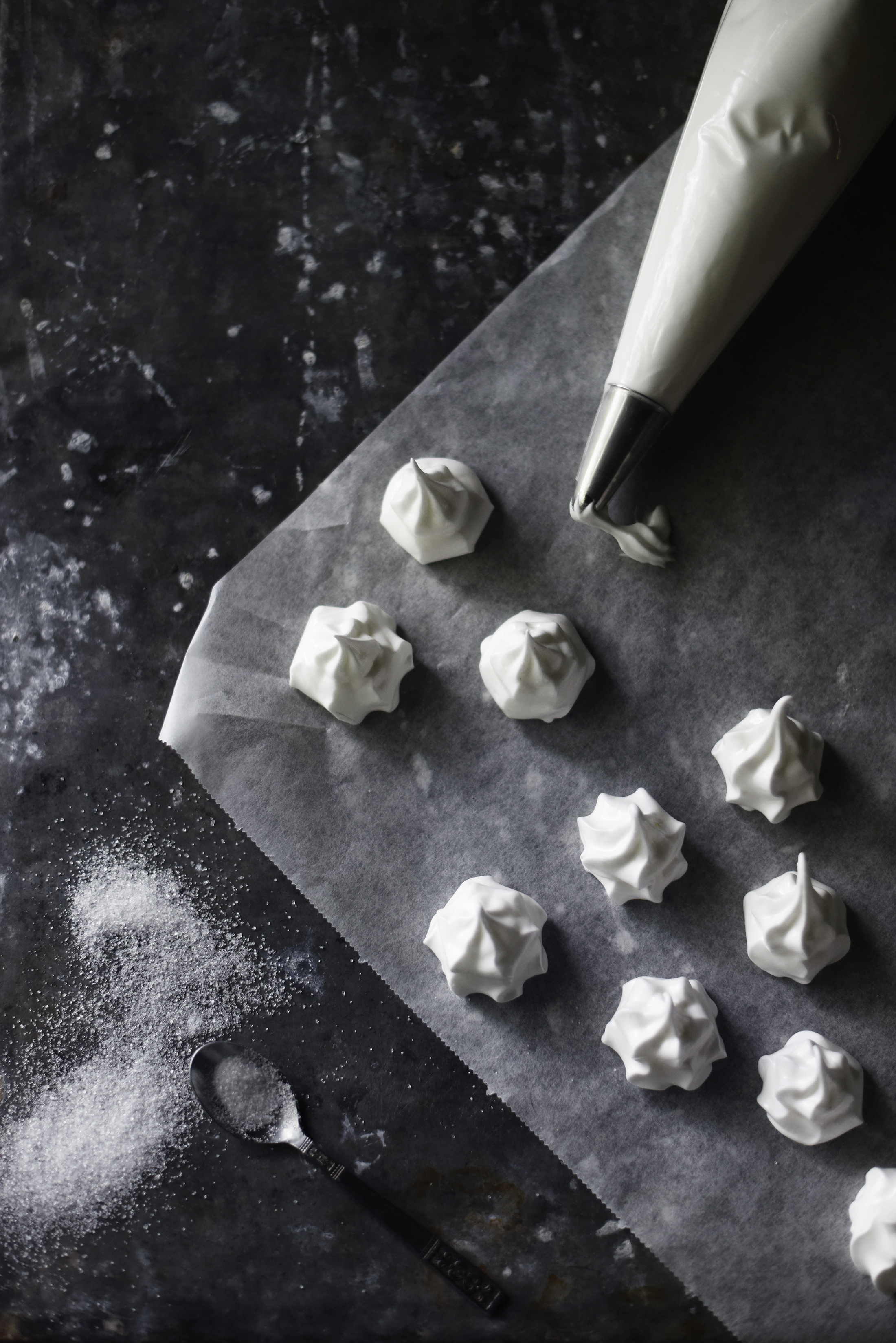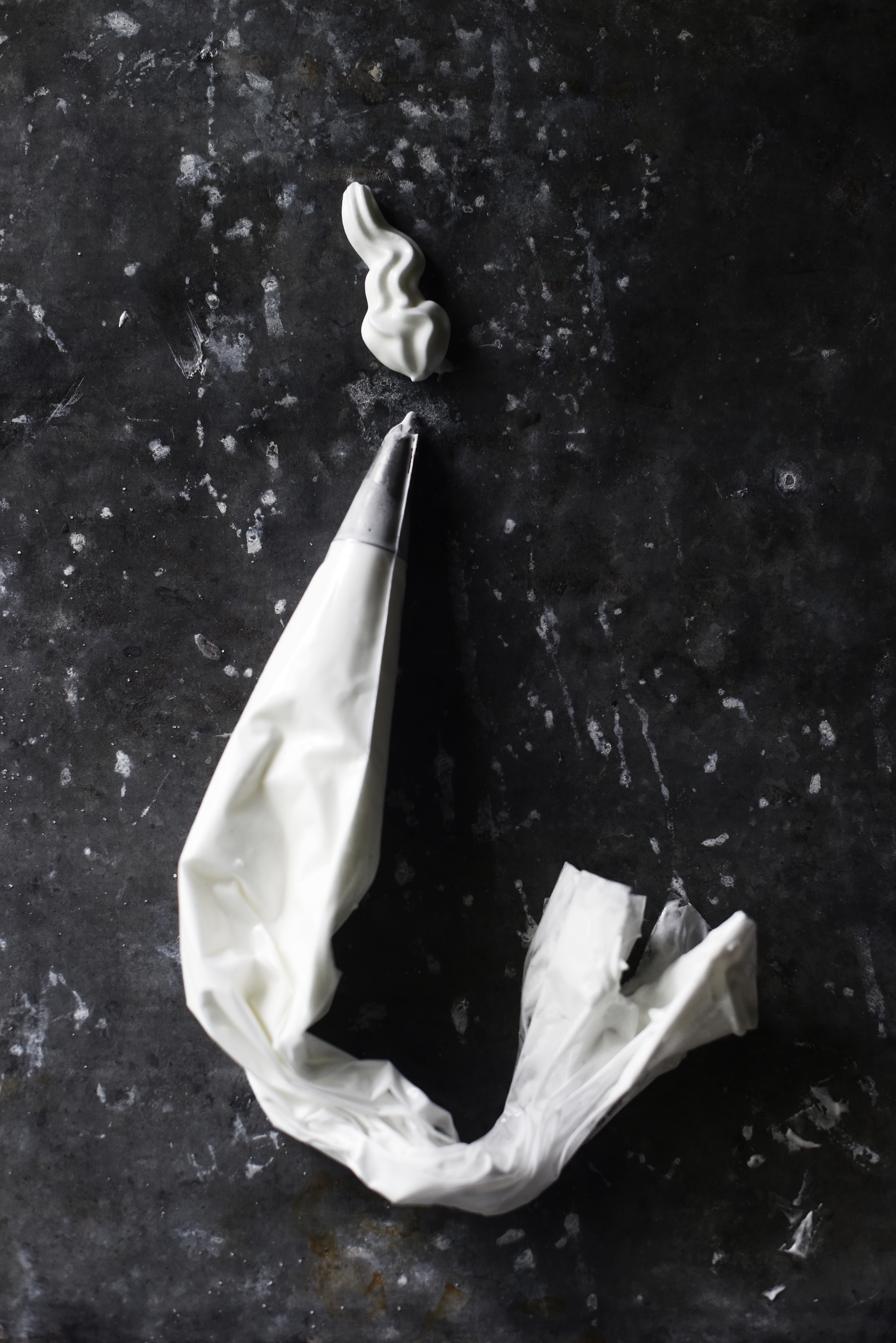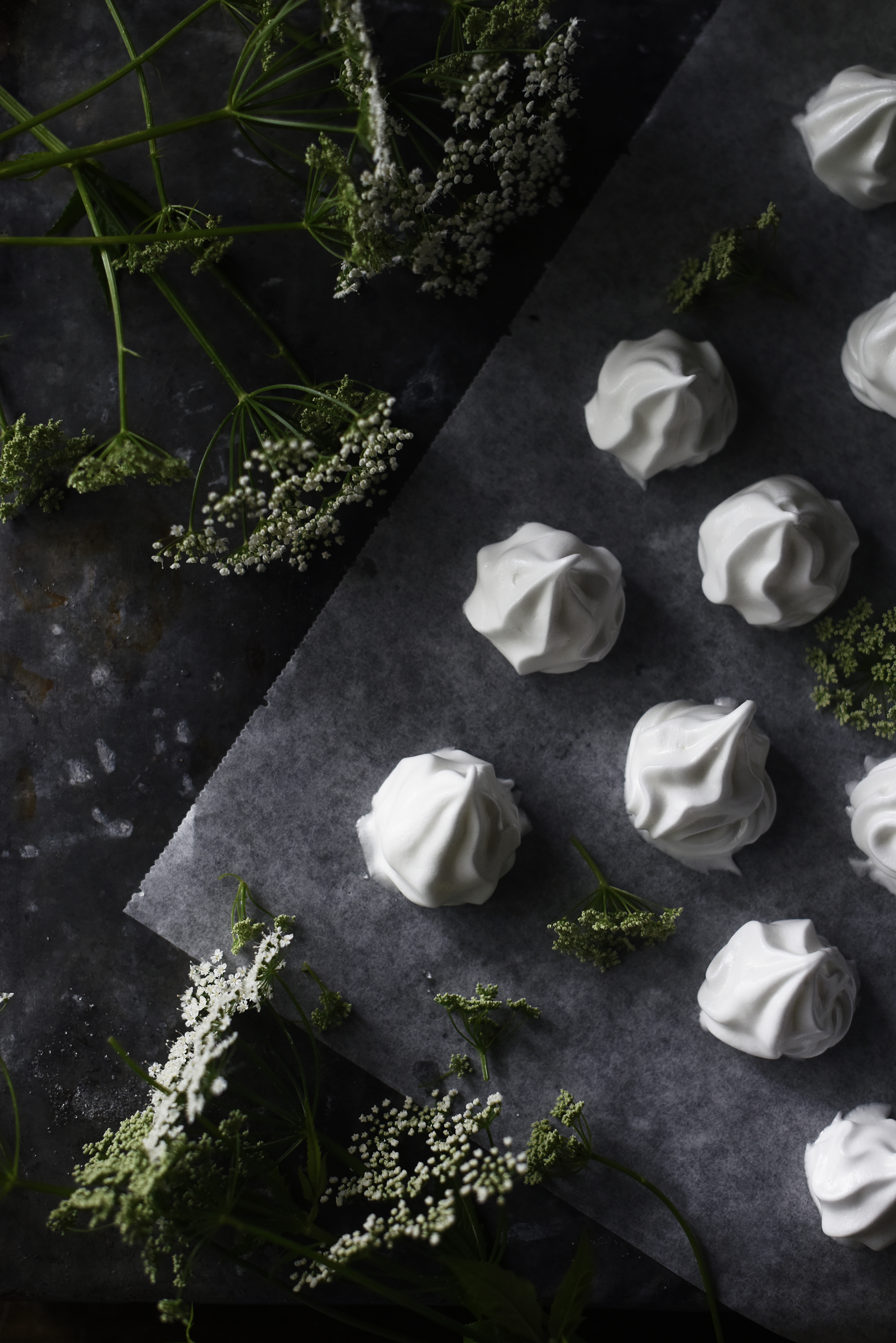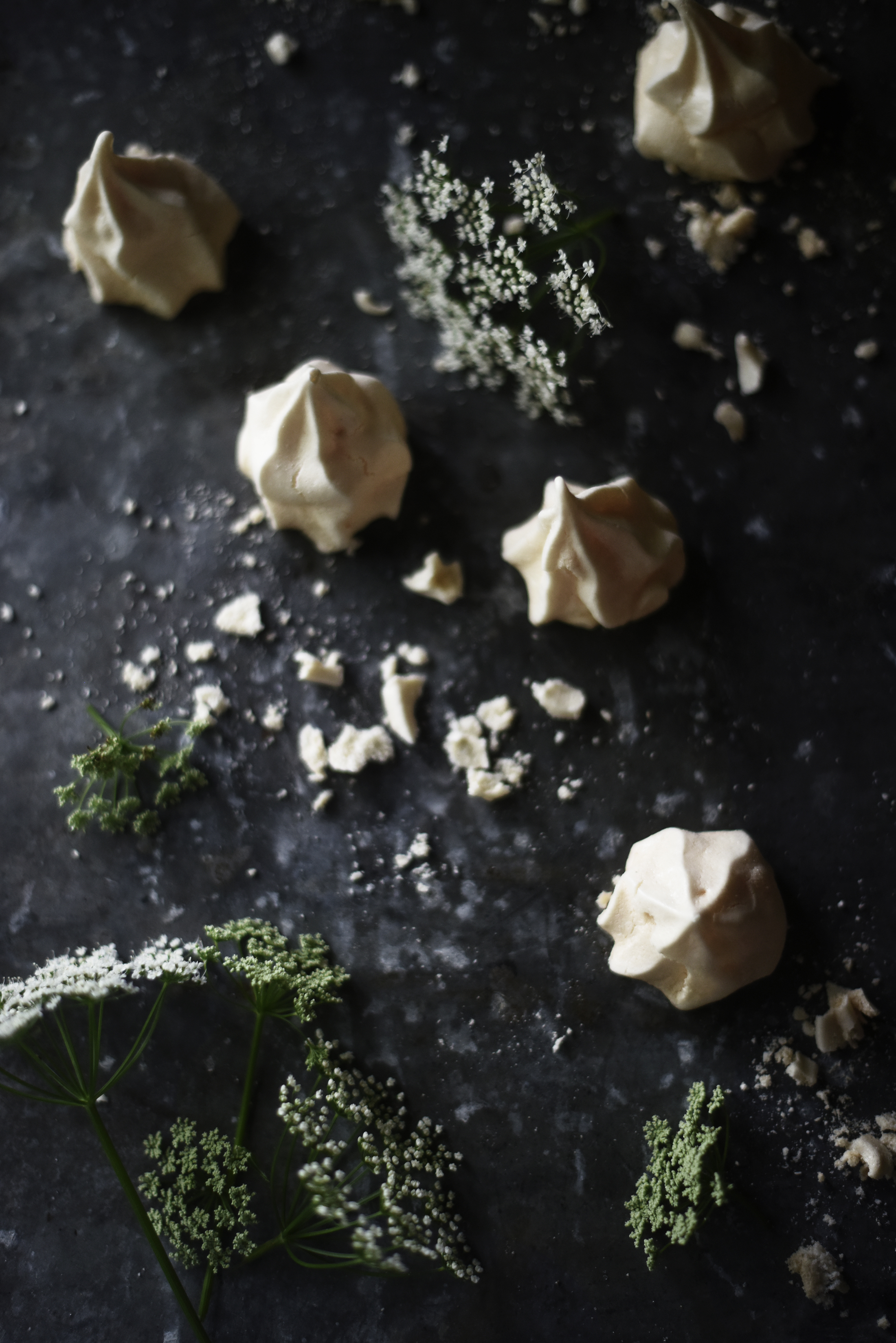 Simple Meringues
makes one baking tray of meringues
takes 1 hour and 40 minutes to make

Ingredients
3 egg whites
¾ cup (180 ml) granulated sugar
Instructions
Preheat the oven to 125°C.
Whisk the egg whites in a big bowl. It's easier to do it with a mixer (but you can do it with an eggbeater too.) Whisk until the whites form firm peaks. Add the sugar while mixing, a little bit at a time. Whisk until the meringue mixture is white and glossy. (A classic way to test if the meringue mixture is ready: turn the bowl upside down; if the meringue holds its shape, it's ready!)
Put the meringue mixture in a piping bag (remember to put the piping tip down in the bottom of the piping bag first). Line a baking tray with a baking paper. Pipe little meringues on it – my meringues's diameters were about 4-5 cm.
Bake the meringues in the oven for 1 hour and 15 minutes. The meringues should be crispy and dry on the outside, soft and sticky inside. Turn the oven off. Let the meringues dry in the oven for about 10-15 minutes and after that take them out. Meringues taste amazing as they are, but you can also enjoy them for example in this dessert.