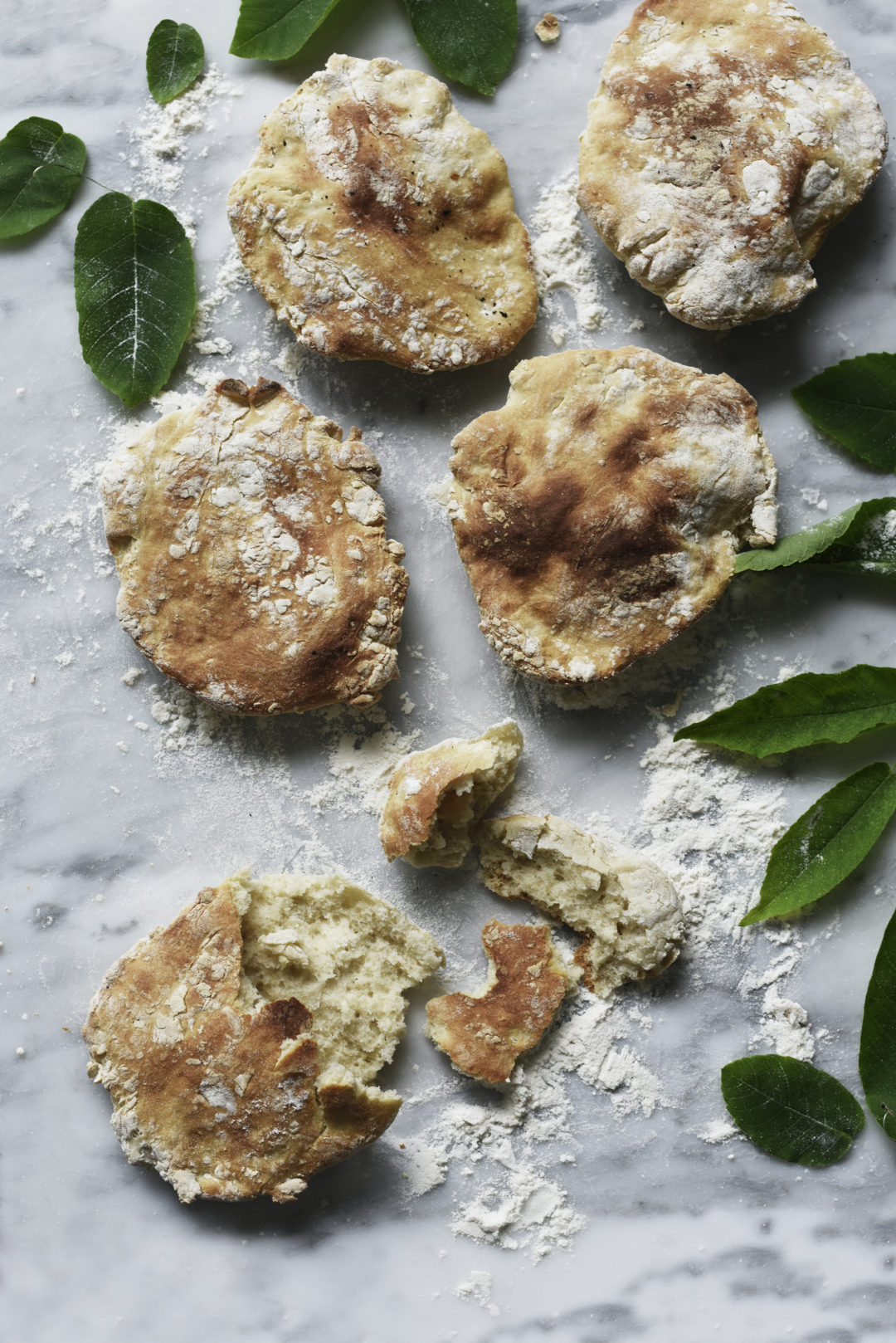 Who could resist fresh baked bread?
I love to enjoy pita bread with a Lebanese dinner or fill it with some delicious sauce and vegetables. It's so good. And if there are many guests at your dinner table, self made bread is an easy way to make the dinner more filling.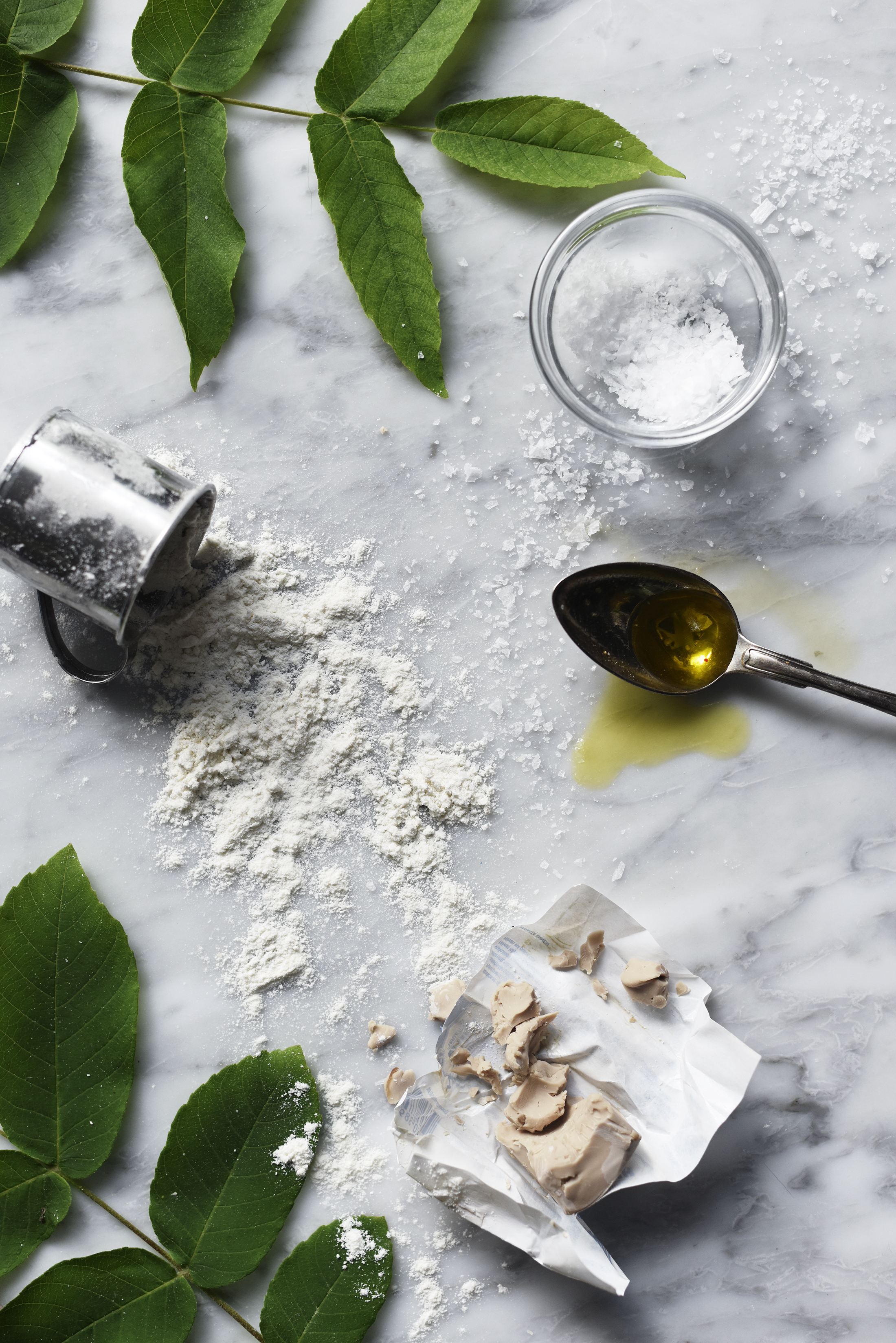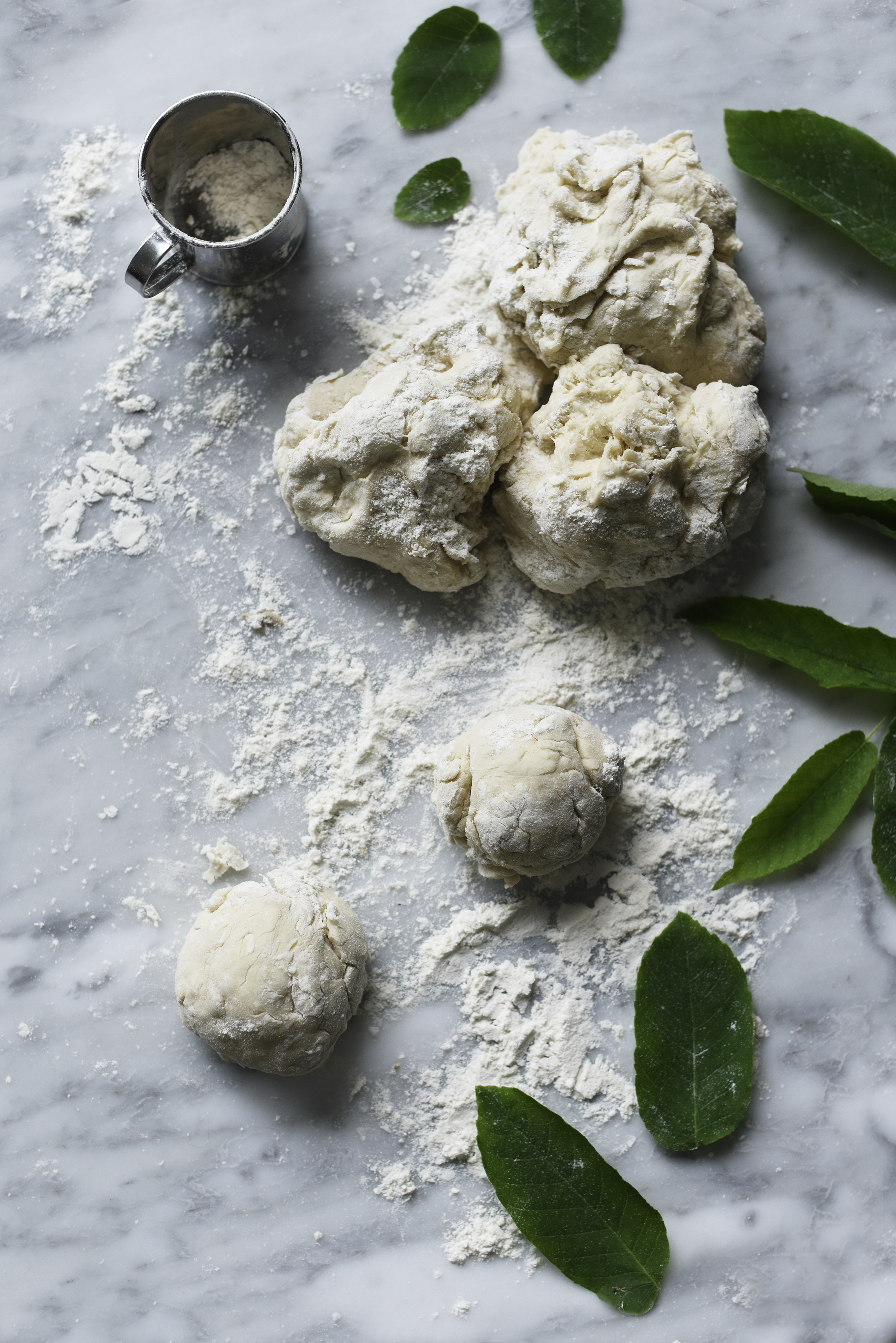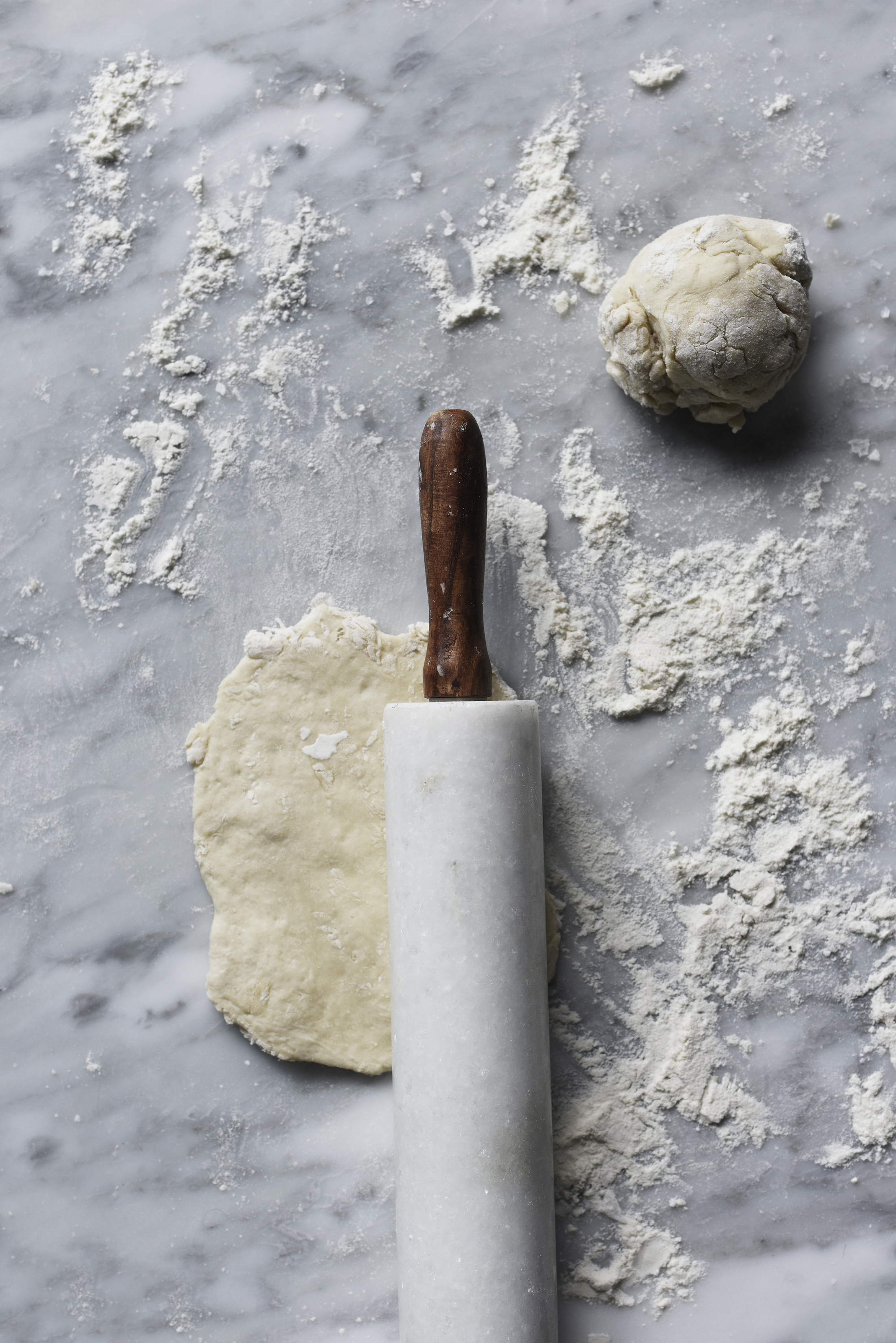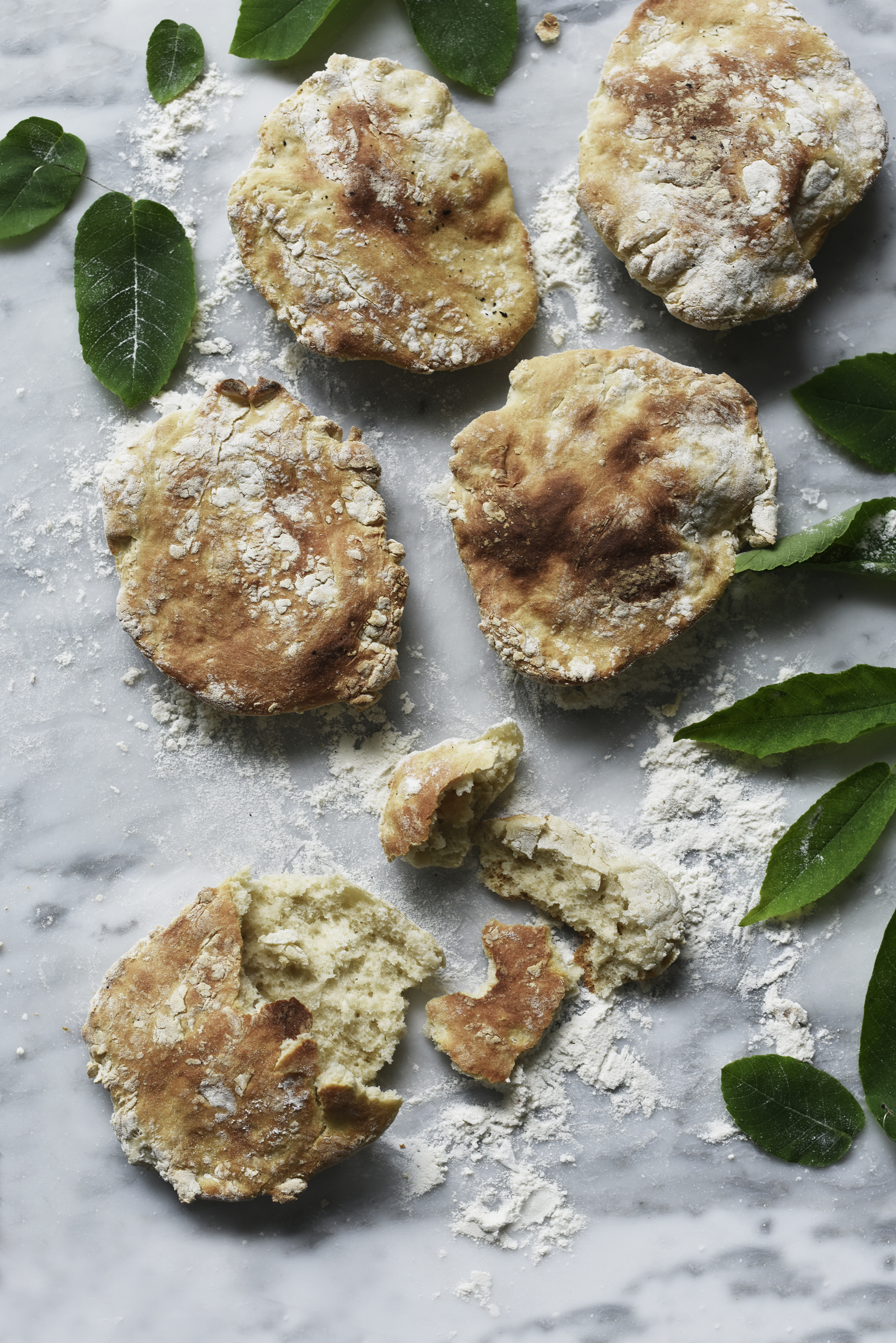 Simple Pita Bread
8 pita breads

takes 15 minutes to make (+ rising)
Ingredients
3 ⅓ cups (800 ml) wheat flours
1 ¼ cups (300 ml) water
25 g fresh yeast
a pinch of salt
1 tbsp olive oil
Instructions
Mix ¾ cup of cold and ½ cup of boiling water in a big bowl to get hand hot water. Add the fresh yeast and mix well. Add both the salt and olive oil. Add the flours about ½ cup at a time and knead the dough well. Cover the bowl with a piece of plastic wrap or with a clean dish towel. Let the dough rise for about half an hour.
Preheat the oven to 250°C. Divide the dough into 8 pieces. Roll into balls between your hands. Then, roll the balls into 1 cm thick pita breads with a rolling pin. Place on a baking paper, on a baking tray. Bake the pita breads in the oven for 8-10 minutes, without opening the door of the oven (the pita breads may not rise if you open it). Knife little cuts into the pita breads and stuff with whatever you like! (I prefer pulled chicken and vegetables!)