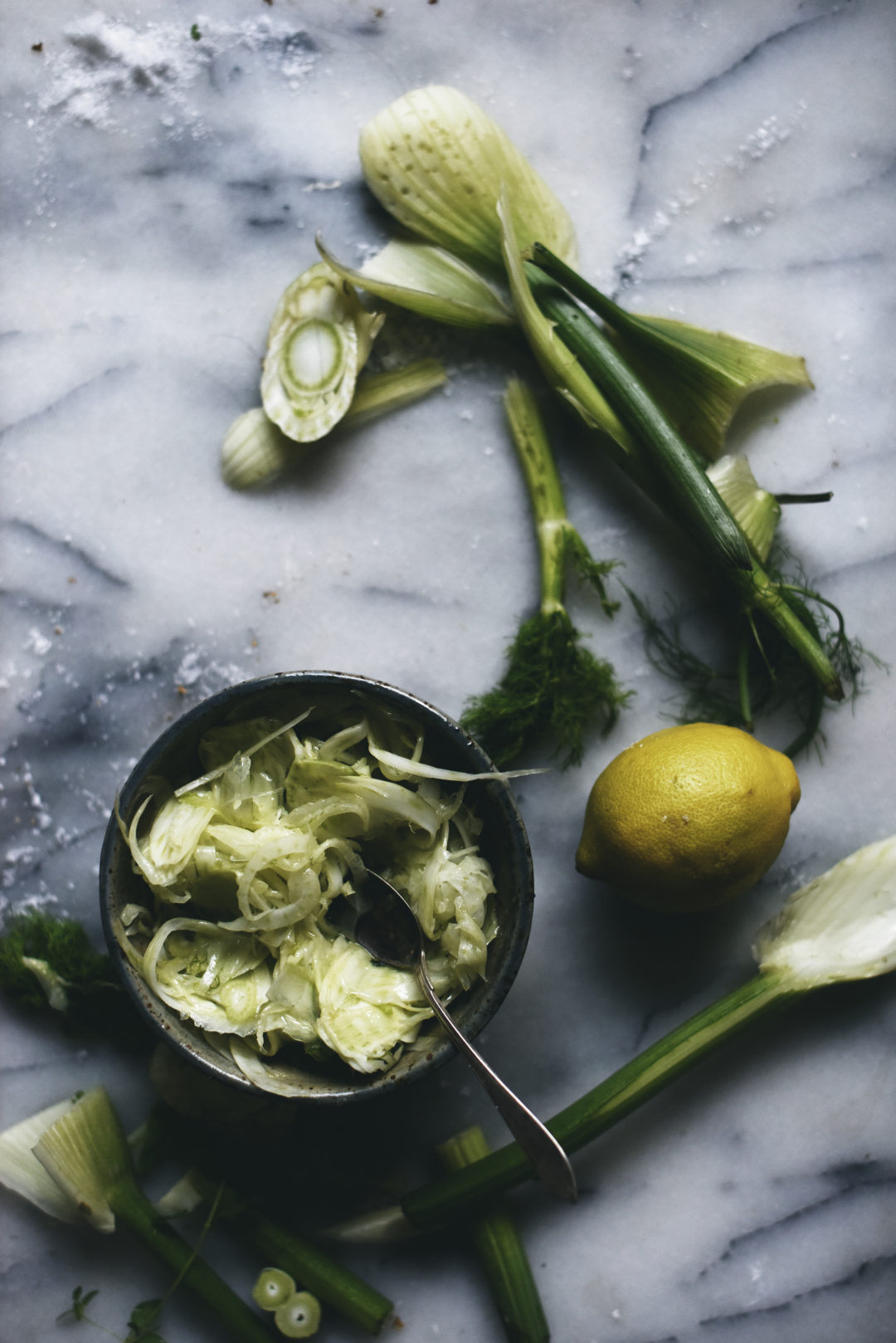 This is one of my favourite sides right now. I learned to love fennel only a couple of years ago. Before that I thought that the taste of it was way too strange… Well, I hadn't had a chance to taste thinly sliced and marinated fennel at that time. Now I have, and it's amazing. It's a good choice for a traditional salad – it's fresh but super tasty. Good dish to serve at a dinner table but so so yummy on a breakfast too (bread, omelette…). And the best thing? It's super simple to make.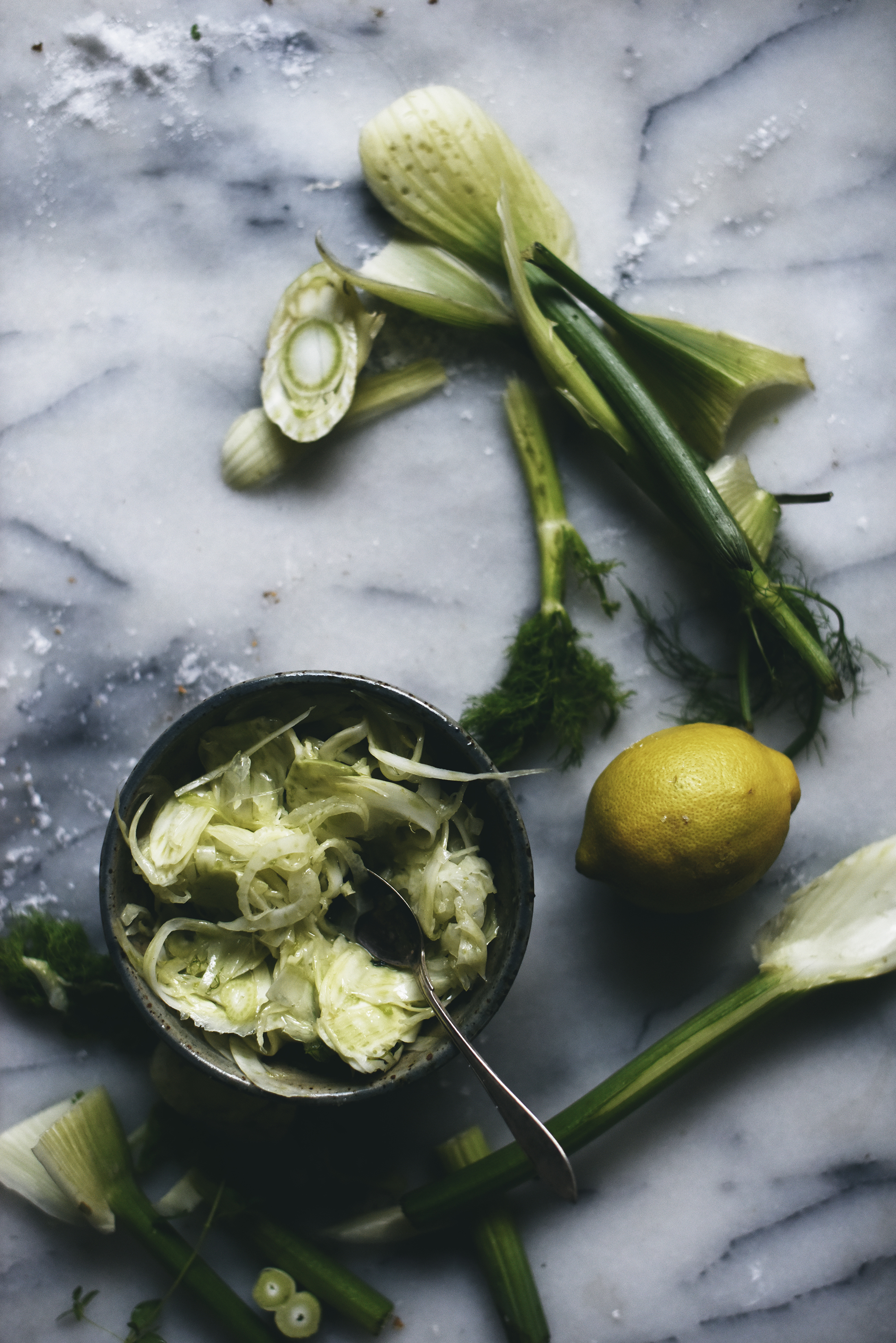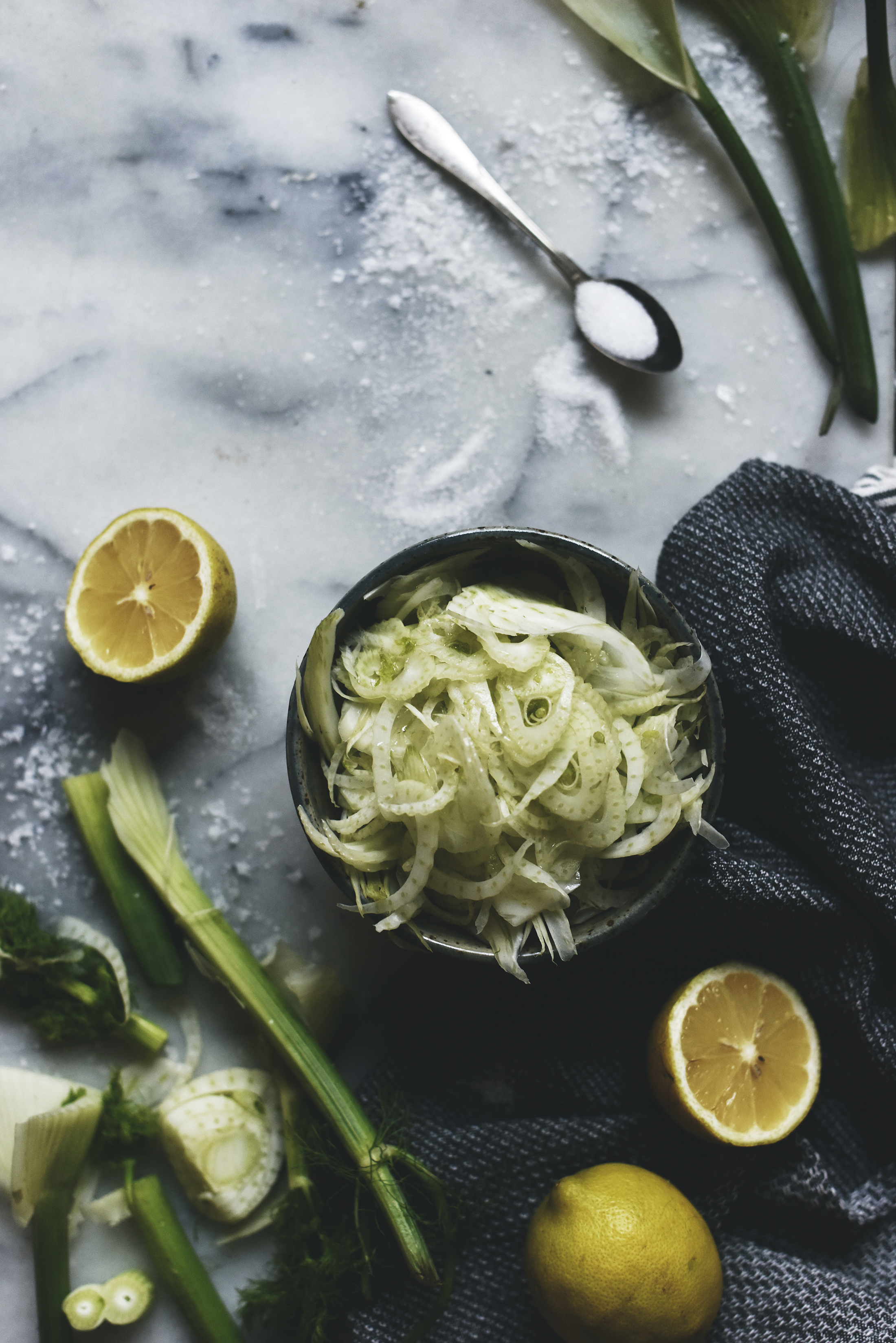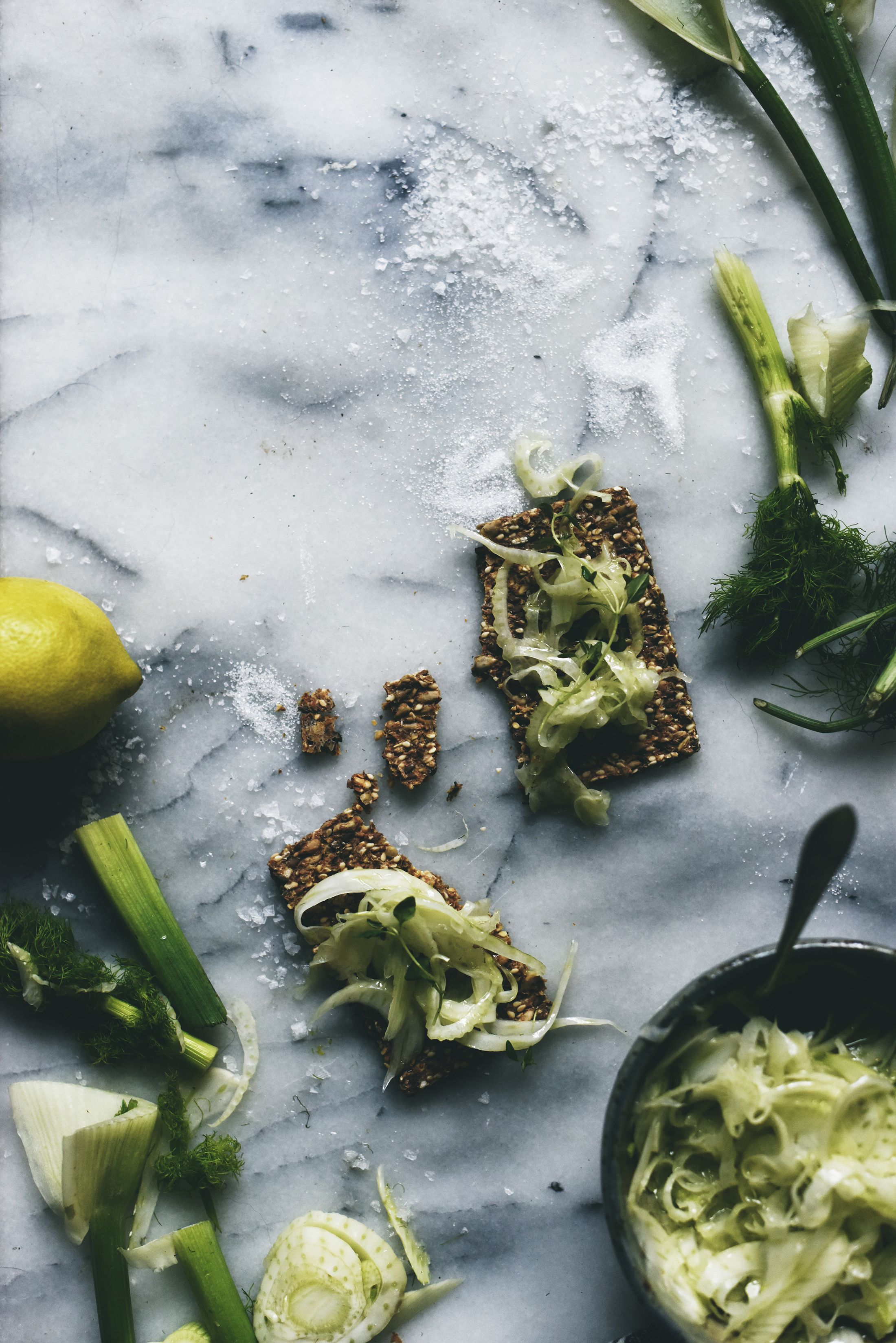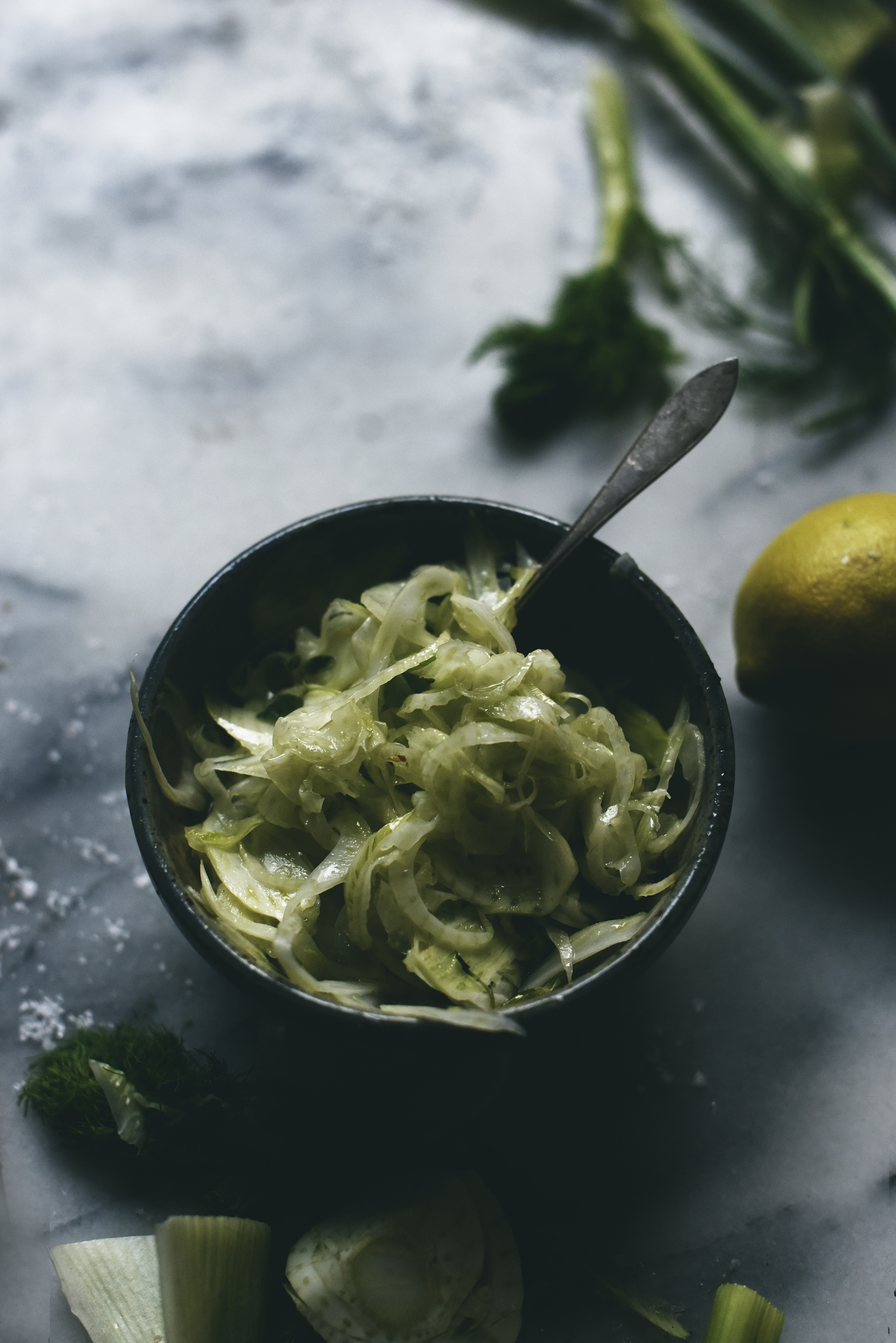 Pickled Fennel
takes 10 minutes to make + 30 minutes to marinate
Ingredients
2 fennels
3 tbsp canola or sunflower oil
2 tsp sugar
2 tsp salt
2 tbsp lemon juice
2 tsp apple cider vinegar
Instructions
Slice the fennels very thinly (prefer using mandoline slicer). Mix the fennel slices and all the other ingredients well together. Leave to marinate for at least for 30-40 minutes. Enjoy as a side at dinner or brunch table!