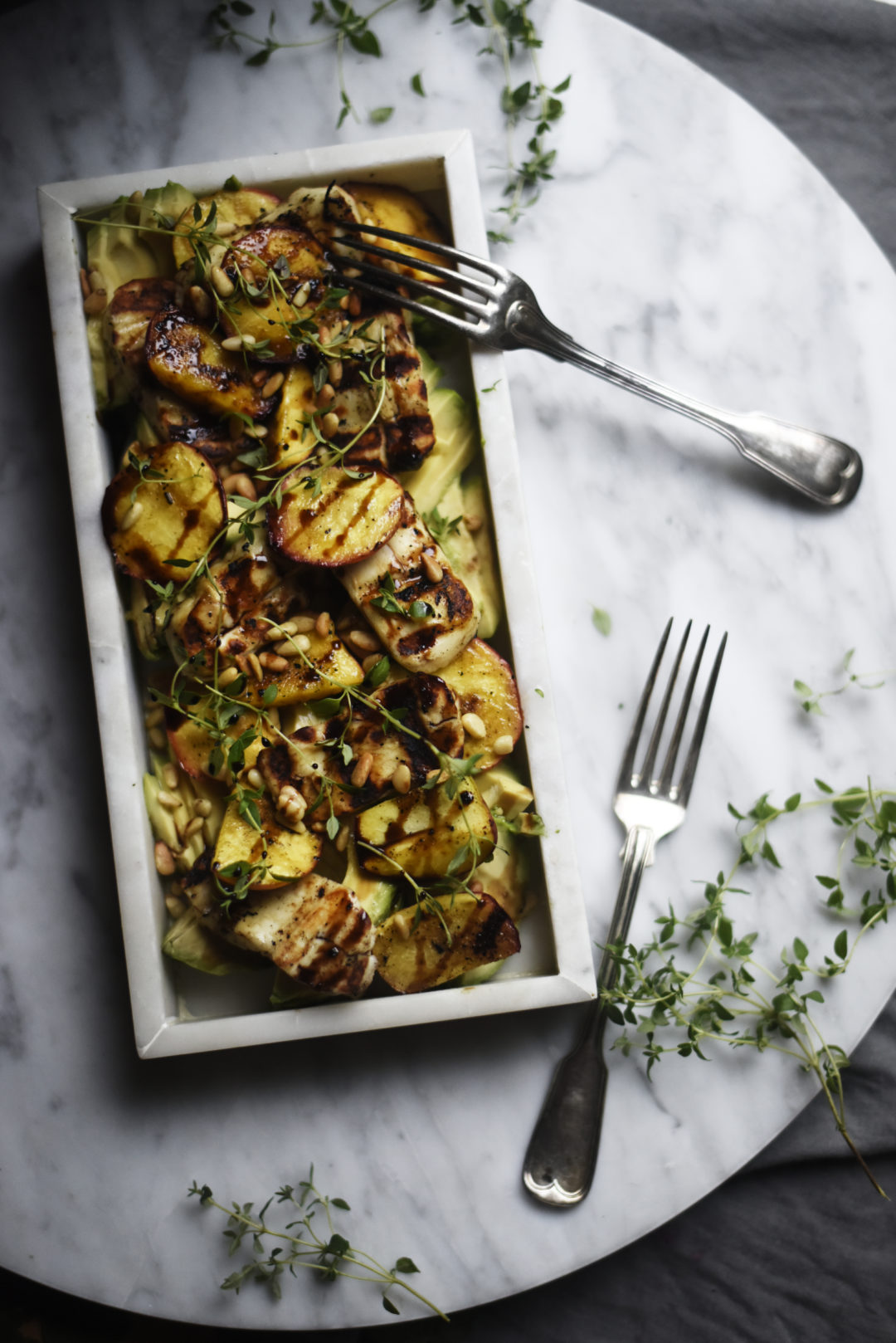 Here's one of my favourite summer salads. Sweet peach, salty halloumi cheese and creamy avocado – so good! Once you've tasted this, you have to eat more!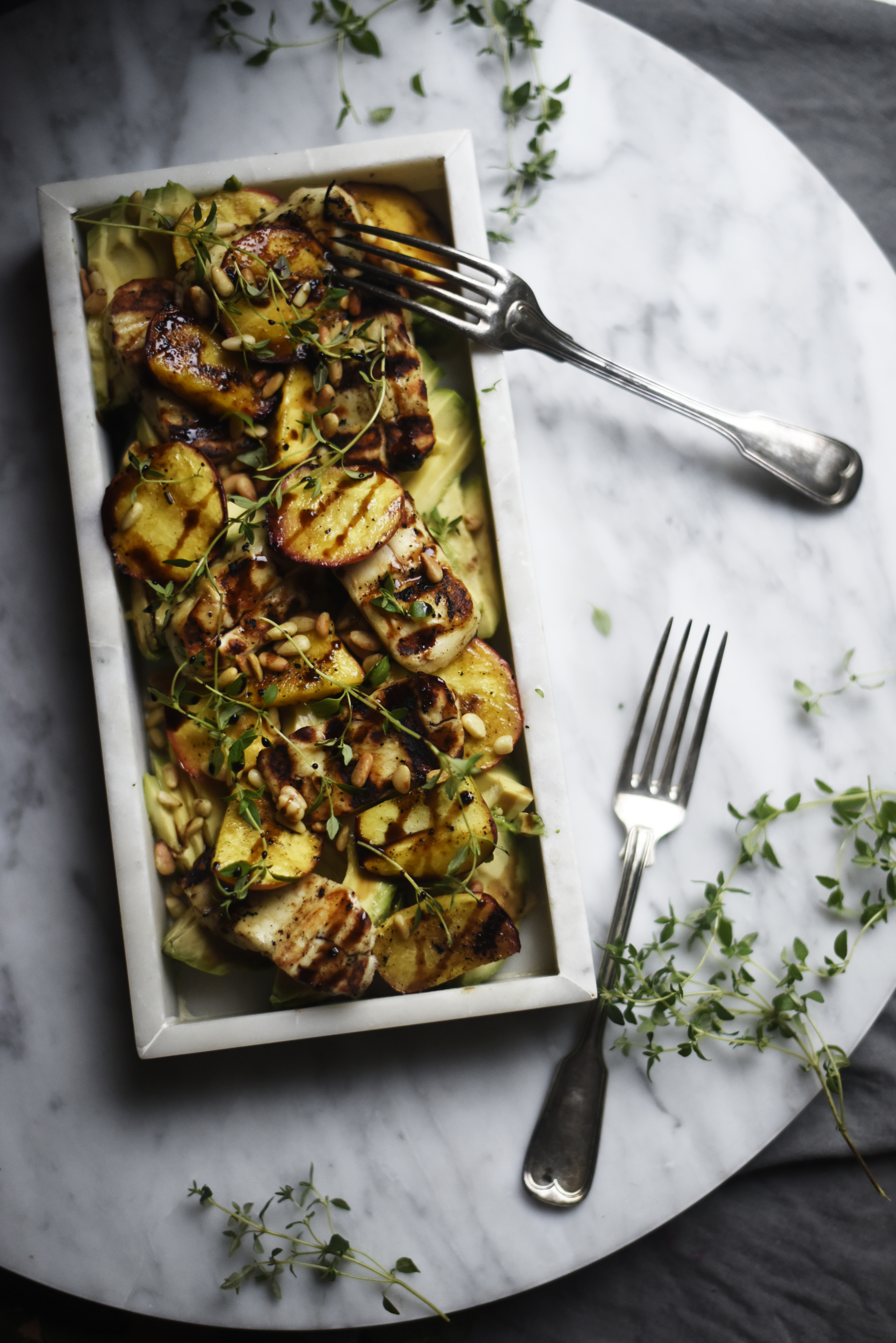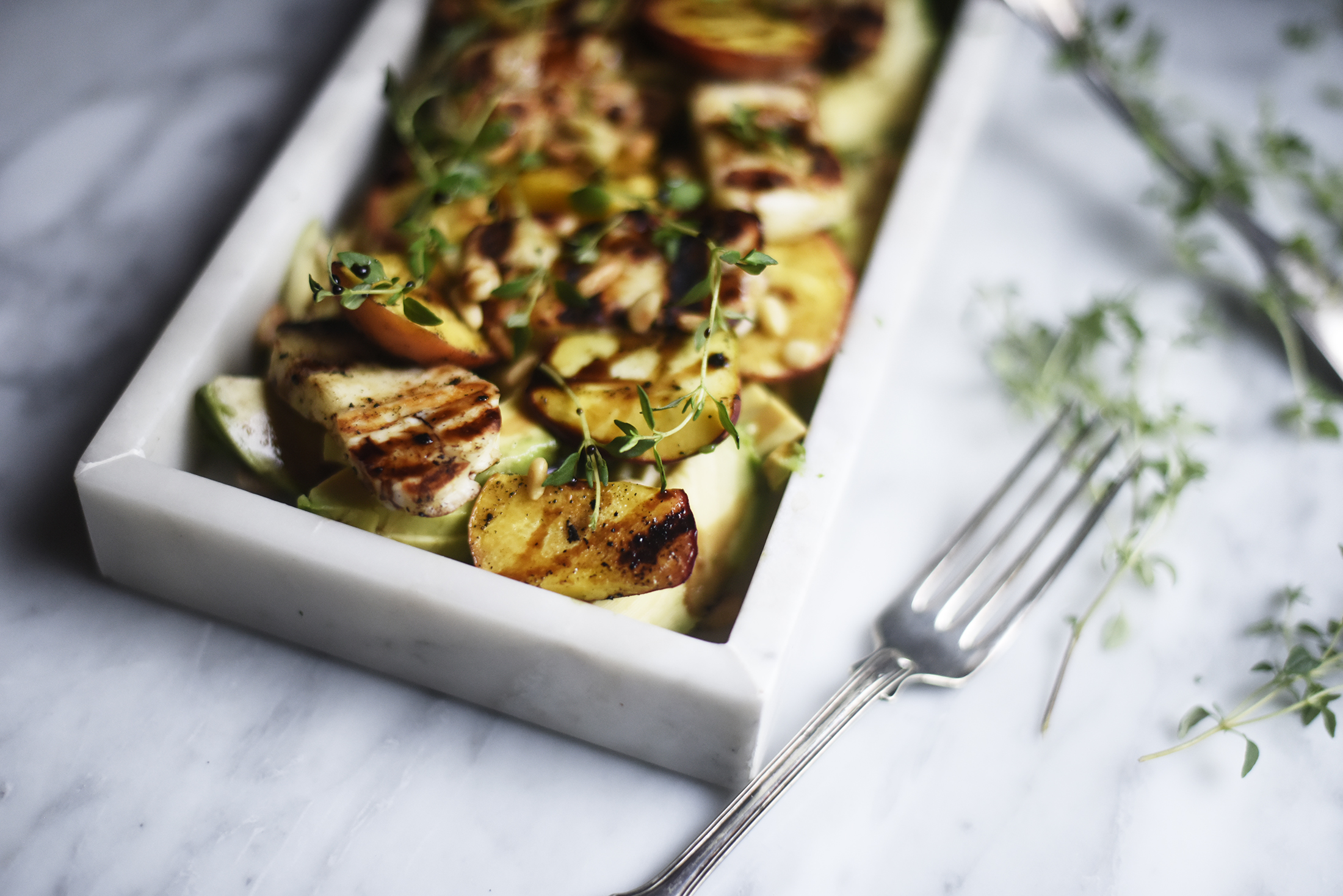 Grilled peach halloumi salad
serves 2 (3 as a side for a dinner)
takes 20 minutes to make

Ingredients
3 peaches
1 package of halloumi (cut into 6-8 slices, 1 cm thick)
1-2 tbsp vegetable oil
2 avocados
juice of half of a lemon
1 tbsp pine nuts
1 tbsp balsamico
3-4 sprigs of thyme
Instructions
Heat a grill (or a frying pan). Wash the peaches and cut into 1-2 cm thick slices. Brush the peaches and halloumi slices with oil. Place the peaches cut side down on the grill. Place the halloumi slices also on the grill and leave for a few minutes (be careful not to burn them!). Grill the halloumi slices on both sides. Take the peaches and halloumi slices out of the grill.
Halve the avocados and remove the stones. Cut into thin slices and place on a big plate. Squeeze the lemon juice on top of the avocados.
Heat a small sauce pan over medium heat and add the pine nuts. Fry (and remember to stir frequently) until light golden brown. Set aside.
Place the peach and halloumi slices on top of the avocados. Sprinkle the pine nuts and pour the balsamico on top. Finish with fresh thyme.