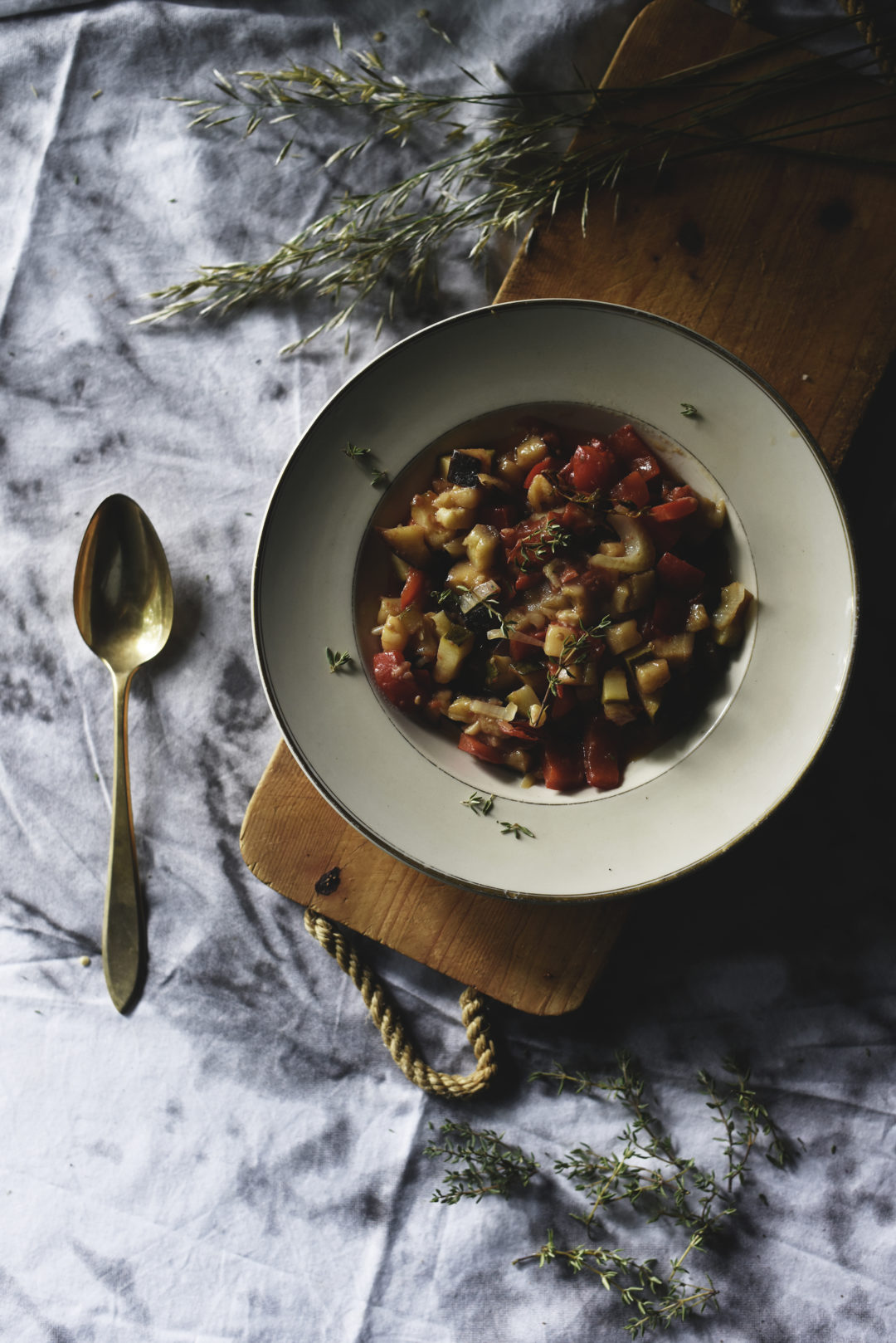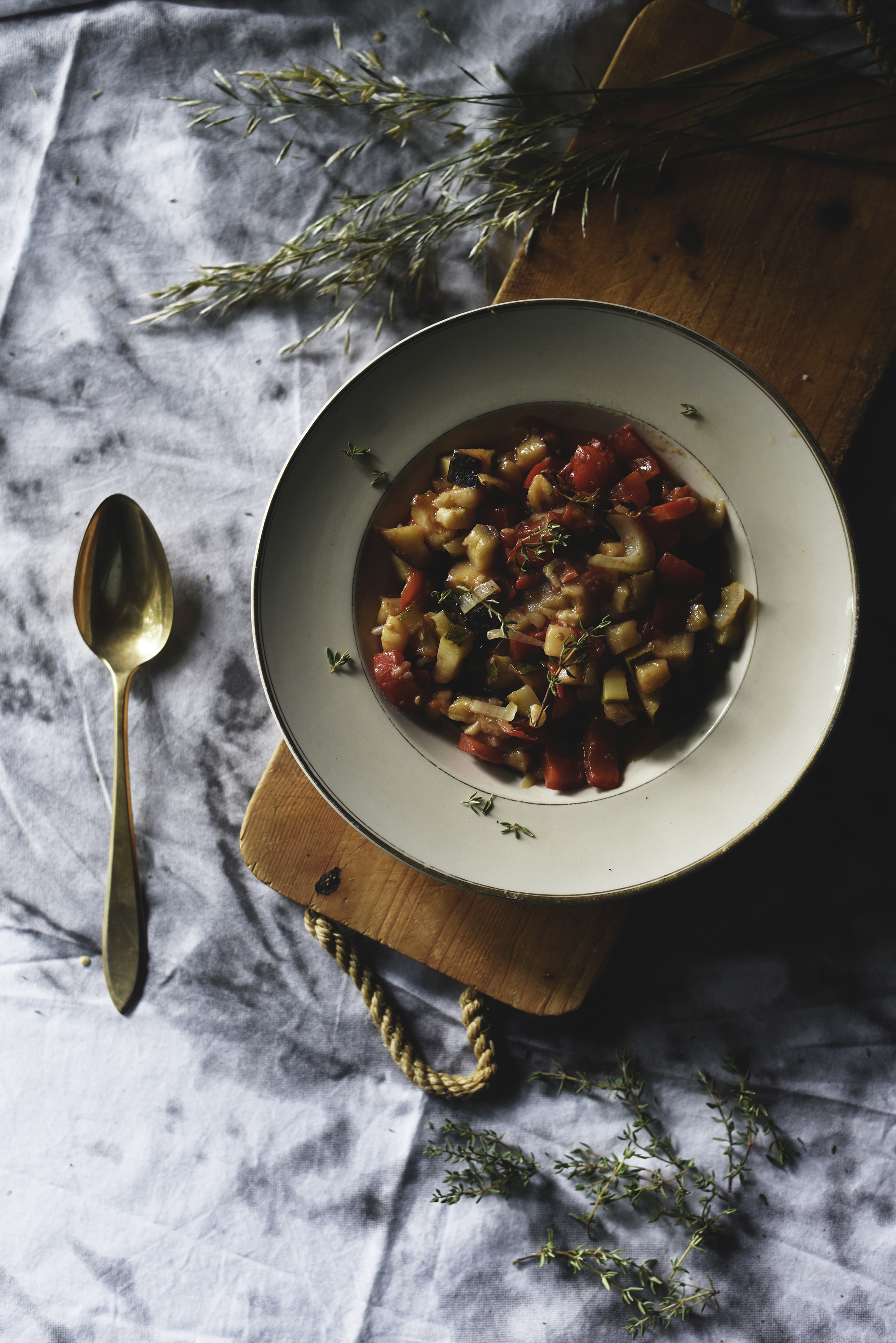 When I'm travelling to France, I always have to order ratatouille in the restaurant – not everyday, but at least once during the trip. It's just so delicious. How vegetables can taste so good?
Usually ratatouille should be simmered at least for 30 minutes. Well, you don't always have time for that. So this is a shortcut to happiness. Only 15 minutes and you have a yummy ratatouille on your dinner table. It tastes good for example with rice, or roasted chicken.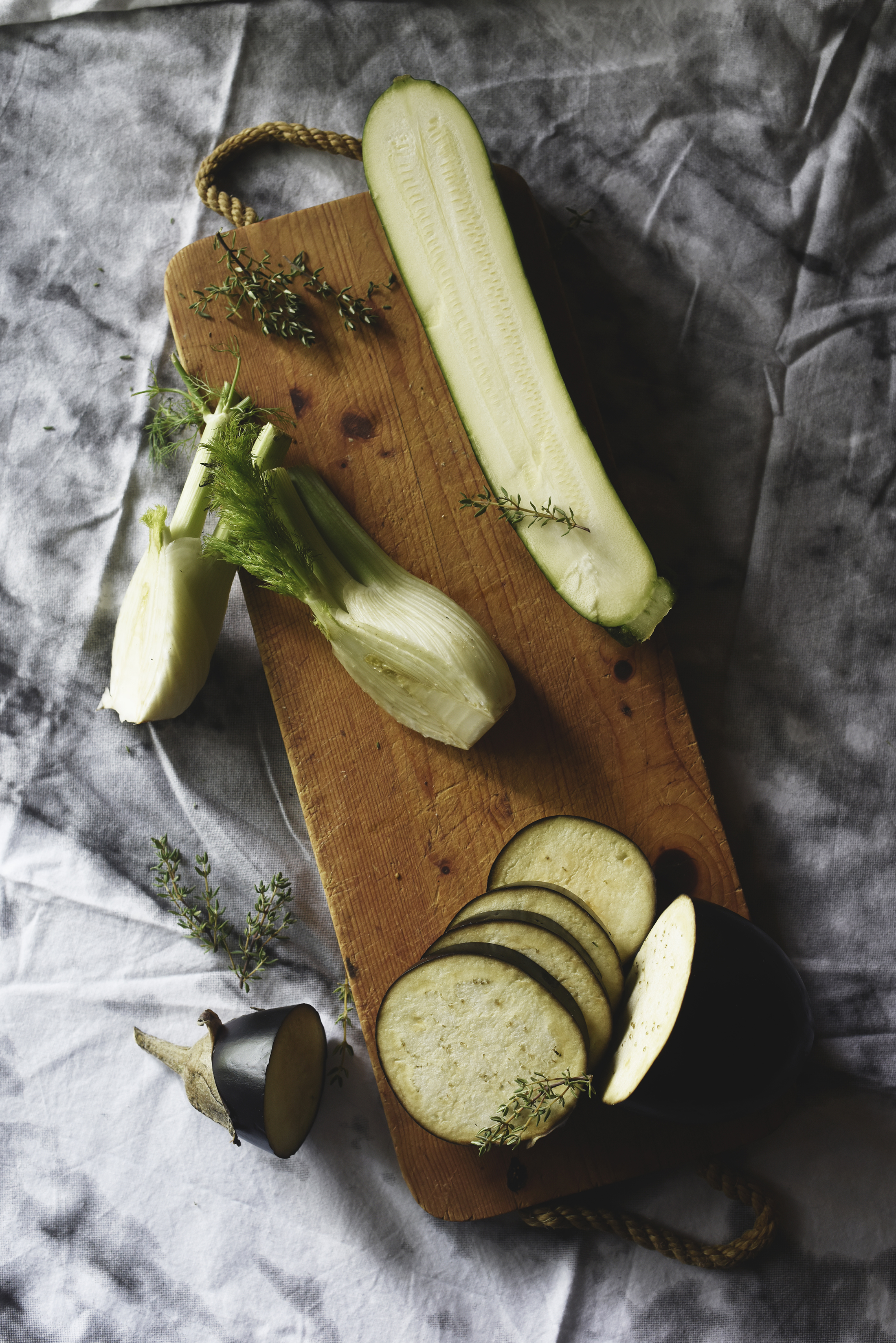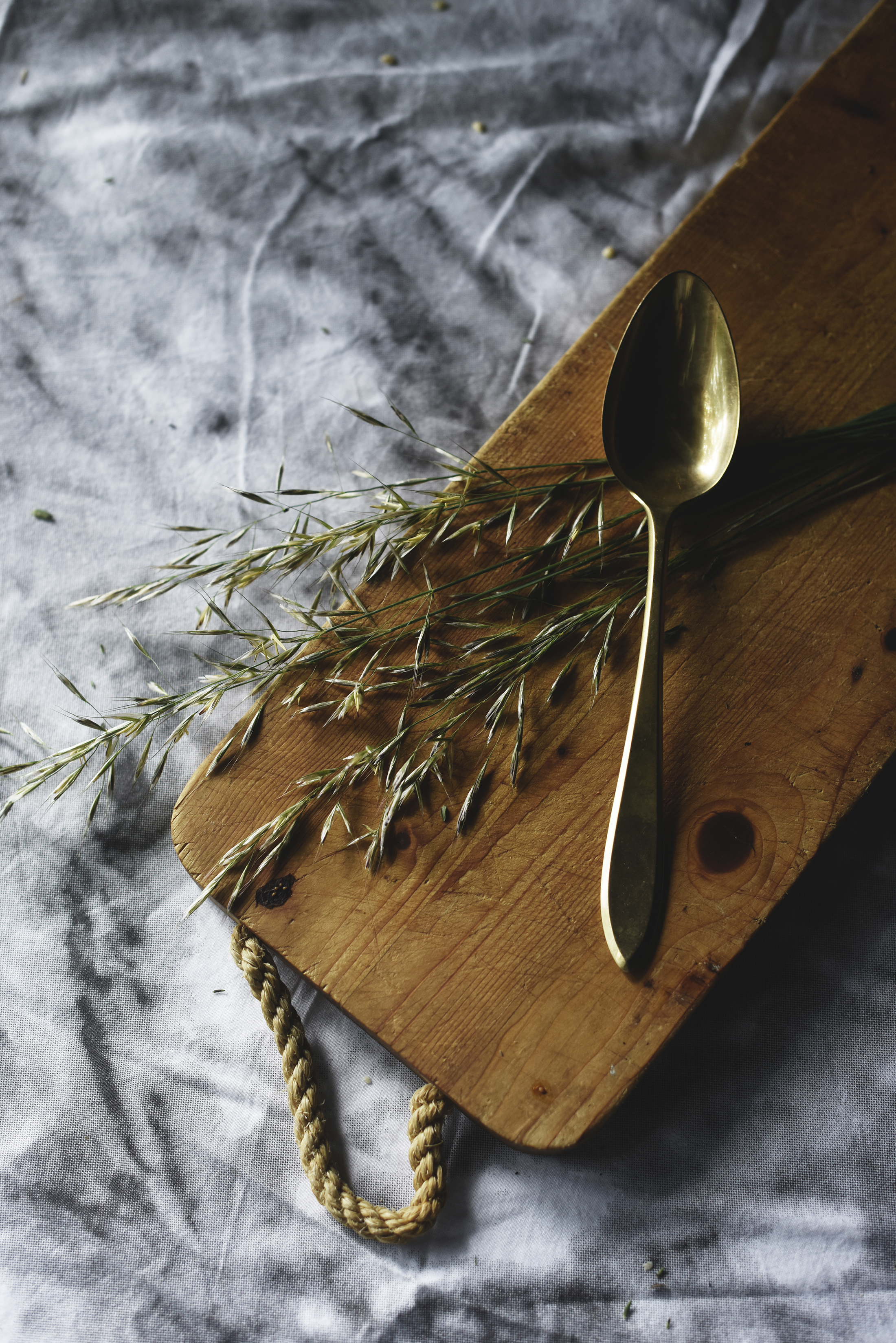 Easy & Quick Ratatouille
makes 4-5 portions
takes 15 minutes to make
Ingredients
1 red pepper
1 little aubergine
1 small zucchini
1 fennel or 1 little onion
2 tomatoes
0,5 dl (50 ml) canola oil or sunflower oil
a handful of fresh thyme
juice of half of a lemon
pinch of cayenne pepper
Instructions
Wash the vegetables. Dice the red pepper, aubergine, zucchini and fennel. If you use onion, peel it and slice thinly. Cut the tomato into wedges. Add the vegetables to a saucepan. Add the oil and thyme. Boil the ratatouille for 10-15 minutes, stirring occasionally. Add the lemon juice and cayenne pepper. Enjoy the ratatouille right away or heat up just before the dinner.