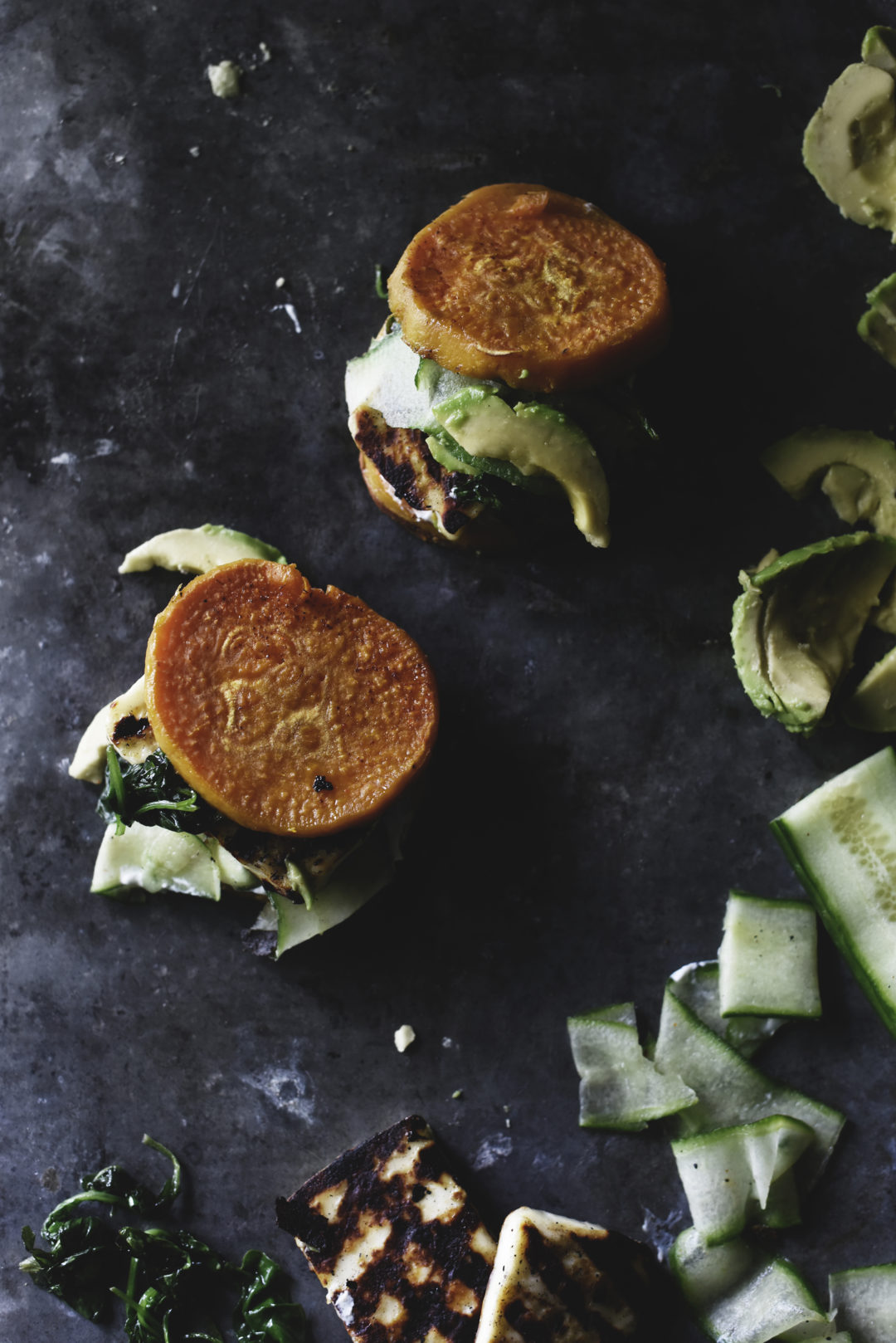 Burgers, who wouldn't love them?
I really like making my own burgers, but sometimes a big burger with bread and a steak and all the sides is just too much. Especially in the summer it's nice to have something light and fresh. So what about a veggie burger without bread or meat? Sounds pretty good to me.
Sweet potato is actually better than boring white bread. And salty halloumi cheese is a good option for meat. Then just add some good vegetables and you have a delicious, gluten-free veggie burger for dinner!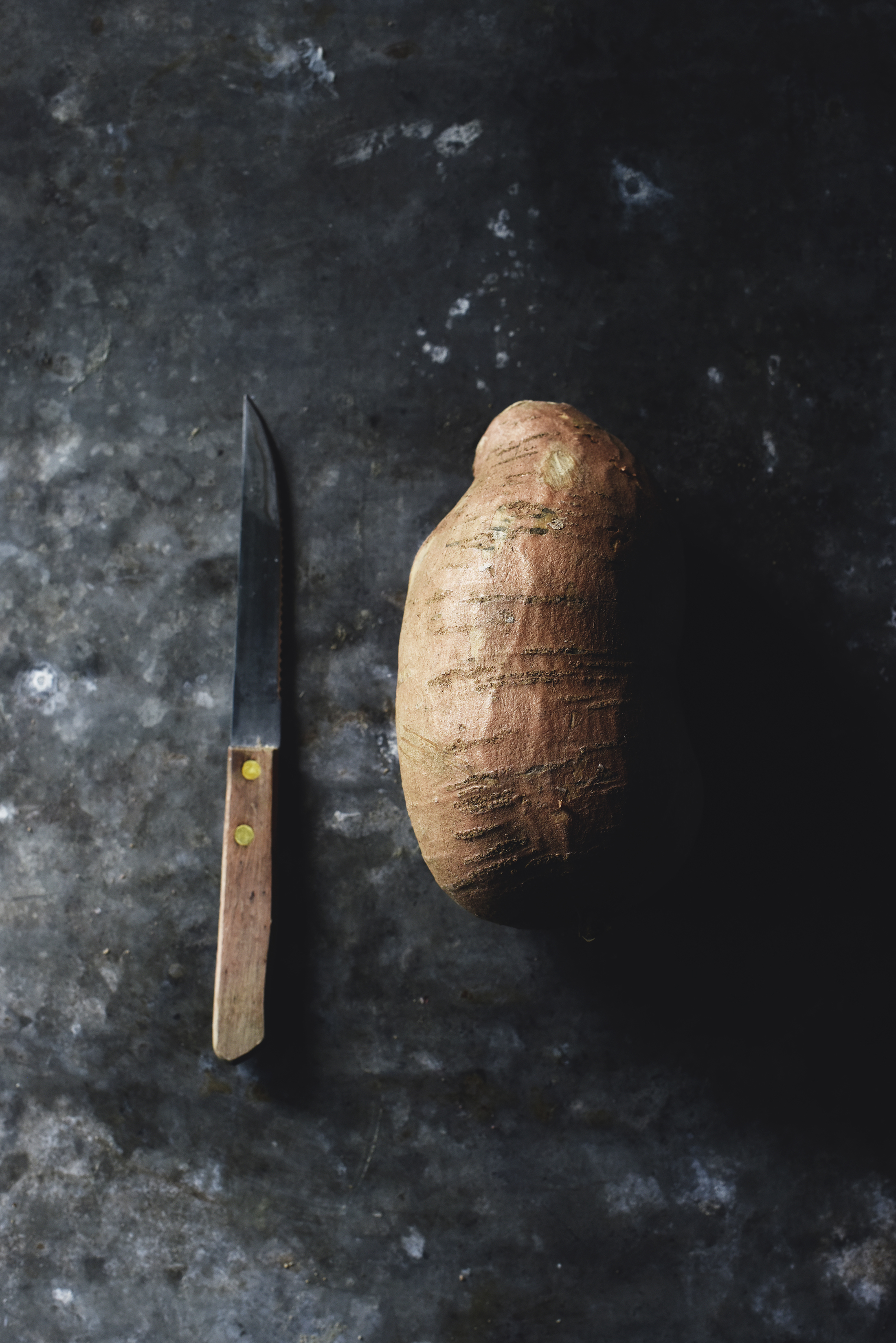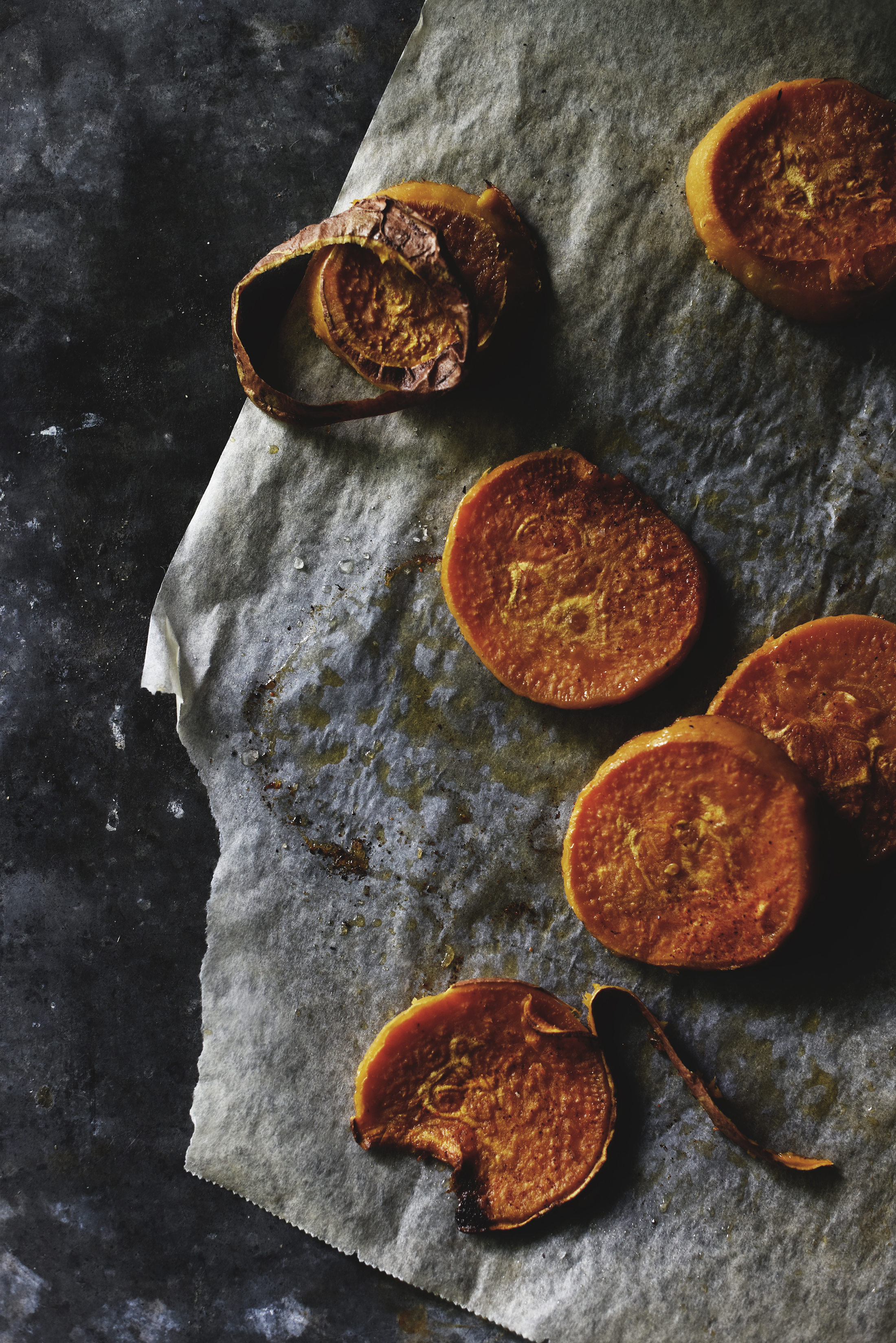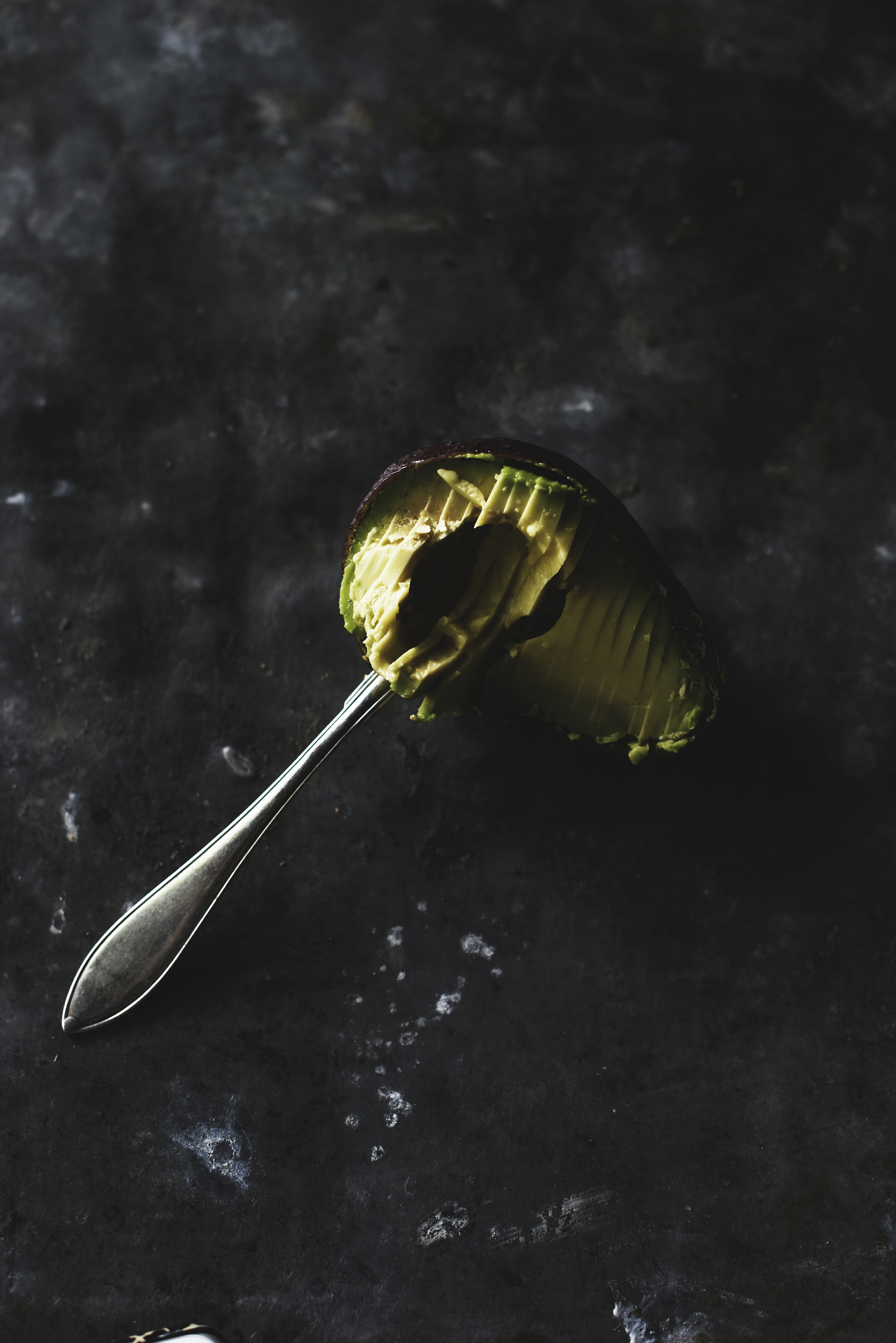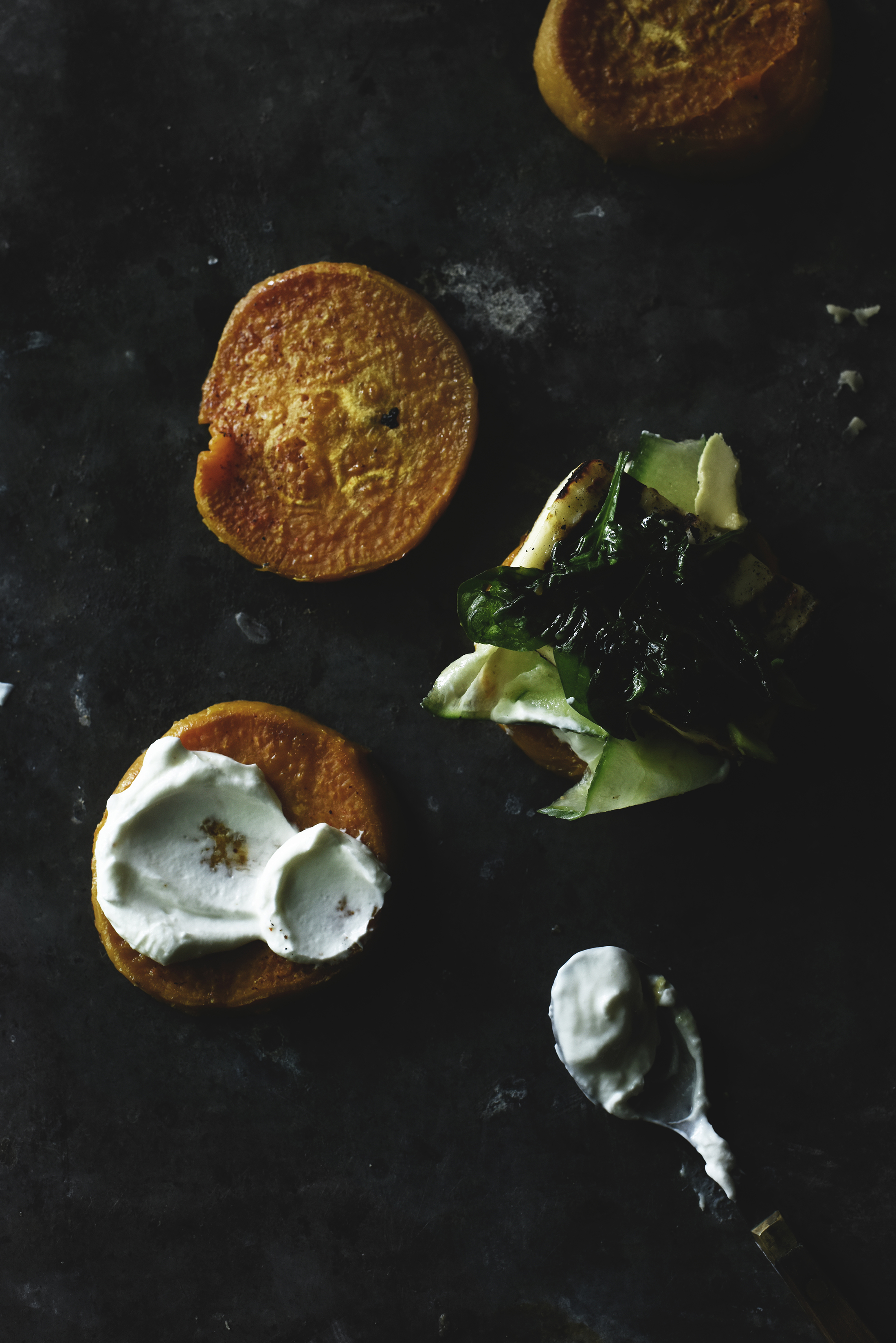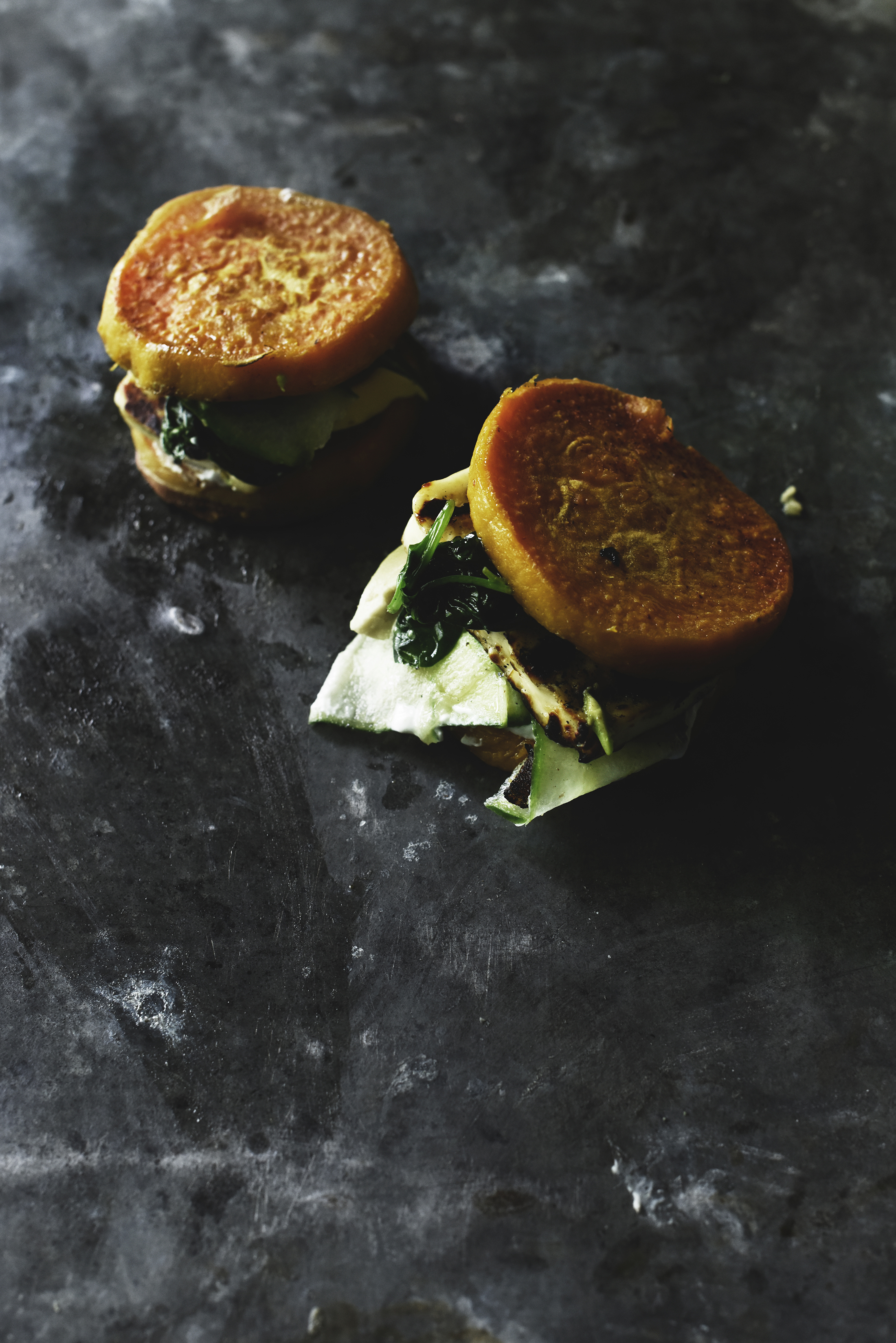 Delicious veggie burger
makes 3 portions,
takes 25 minutes to make
Ingredients
1 big sweet potato
3-4 tbsp canola oil or sunflower oil
pinch of cayenne pepper
3 big slices of halloumi cheese
3 handfuls of spinach
1 avocado
half of a cucumber
3 tbsp of yoghurt sauce (click to read the recipe)
Instructions
Preheat the oven to 200°C.
Wash the sweet potato and cut into 1 cm thin slices. Put on a baking tray, on a baking sheet. Sprinkle 2 tbsp of oil on top and season with cayenne pepper. Roast the sweet potato slices in the oven for about 20 minutes, until they are soft (try with a fork).
While the sweet potatoes are in the oven, cook the spinach and halloumi cheese. Fry the halloumi cheese slices both sides on a frying pan with 1 tbsp of oil (or barbeque in a grill) until they're golden brown. Fry the spinach in 1 tbsp of oil on the frying pan for a couple of minutes. Halve the avocado and remove the seed. Slice thinly and scoop from the peel with a spoon. Wash the cucumber and slice very thinly, using a cheese slicer or a peeler.
When the sweet potato slices are cooked, take them from the oven. Remove the peel carefully from the edges of the slices. (It gets off a lot easier now than if you tried to peel the sweet potato when it's raw.)
Spread some yoghurt sauce on the sweet potato slices. Add the fried halloumi cheese, spinach and both avocado and cucumber slices. Finish the burger by adding another sweet potato slice on top. Enjoy!