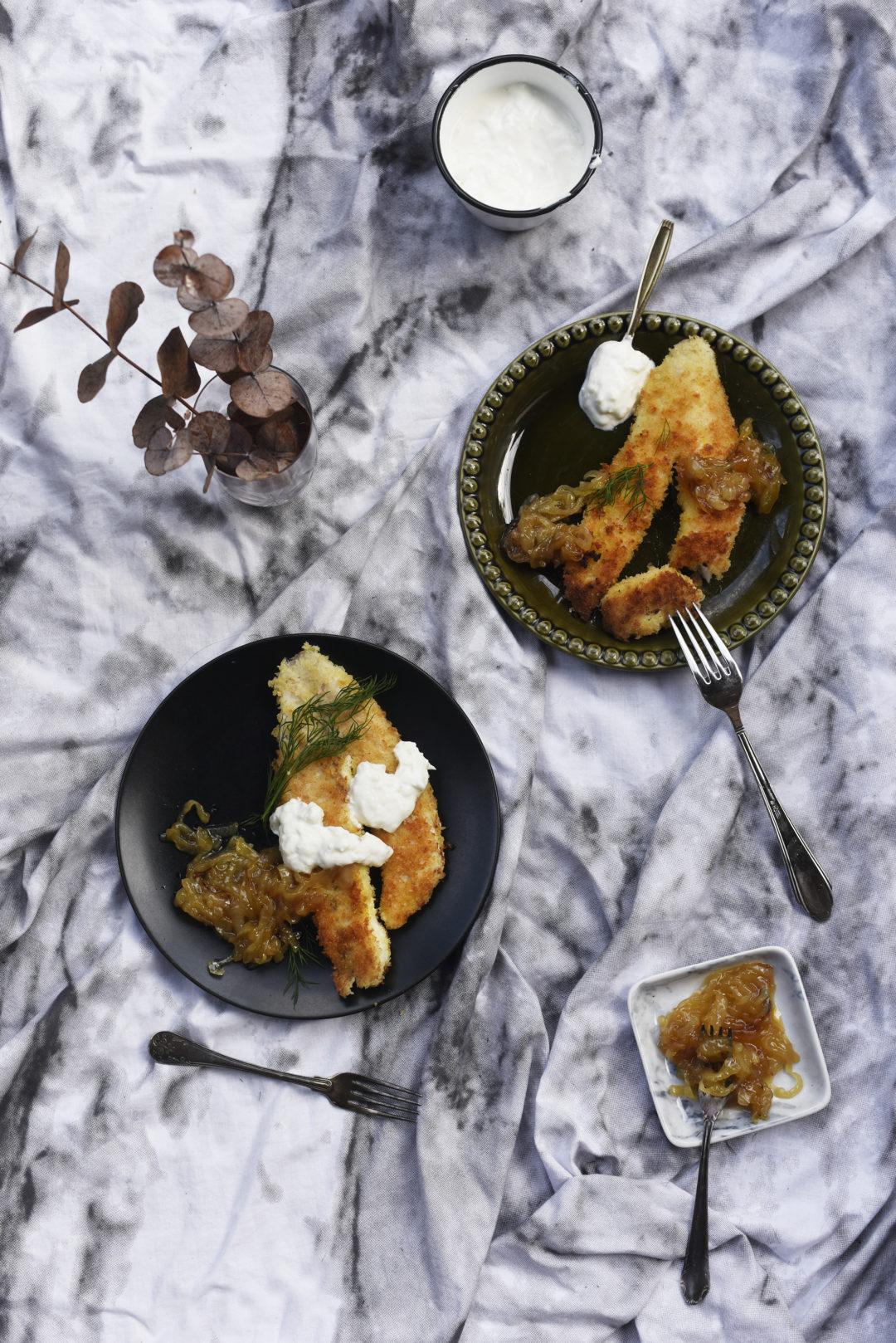 My family has always eaten a lot of white fish. When I was a little girl, I liked the flavour of white fish but not the texture. My mom got this idea from the ready-prepared food, fish sticks. Every kid loves crispy texture. So she started to roll the fish fillets in breadcrumbs (and some years later in panko flours too) and my favourite fish dish was born!
Nowadays I like to enjoy white fish with tzatziki and caramelised onions! So yummy!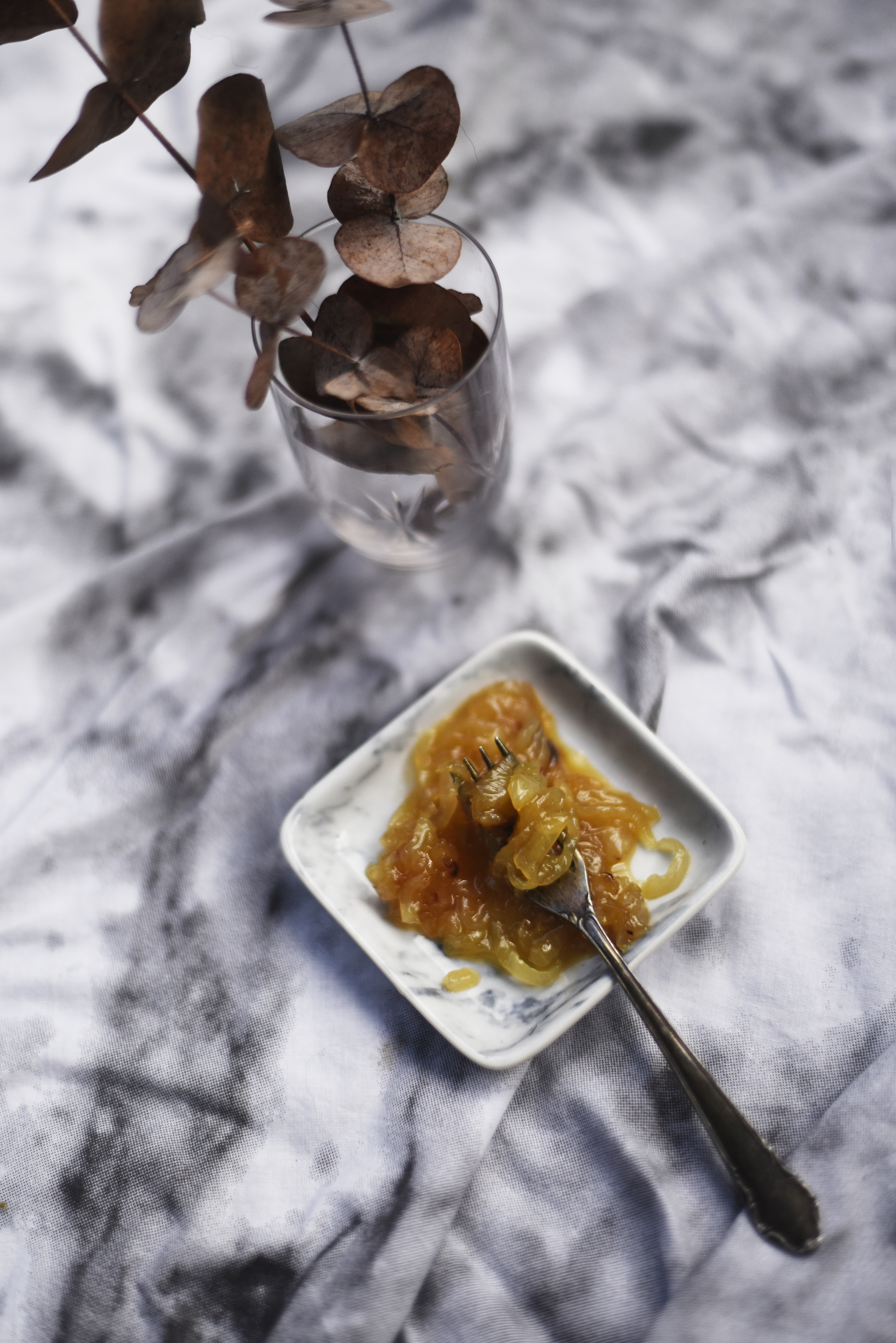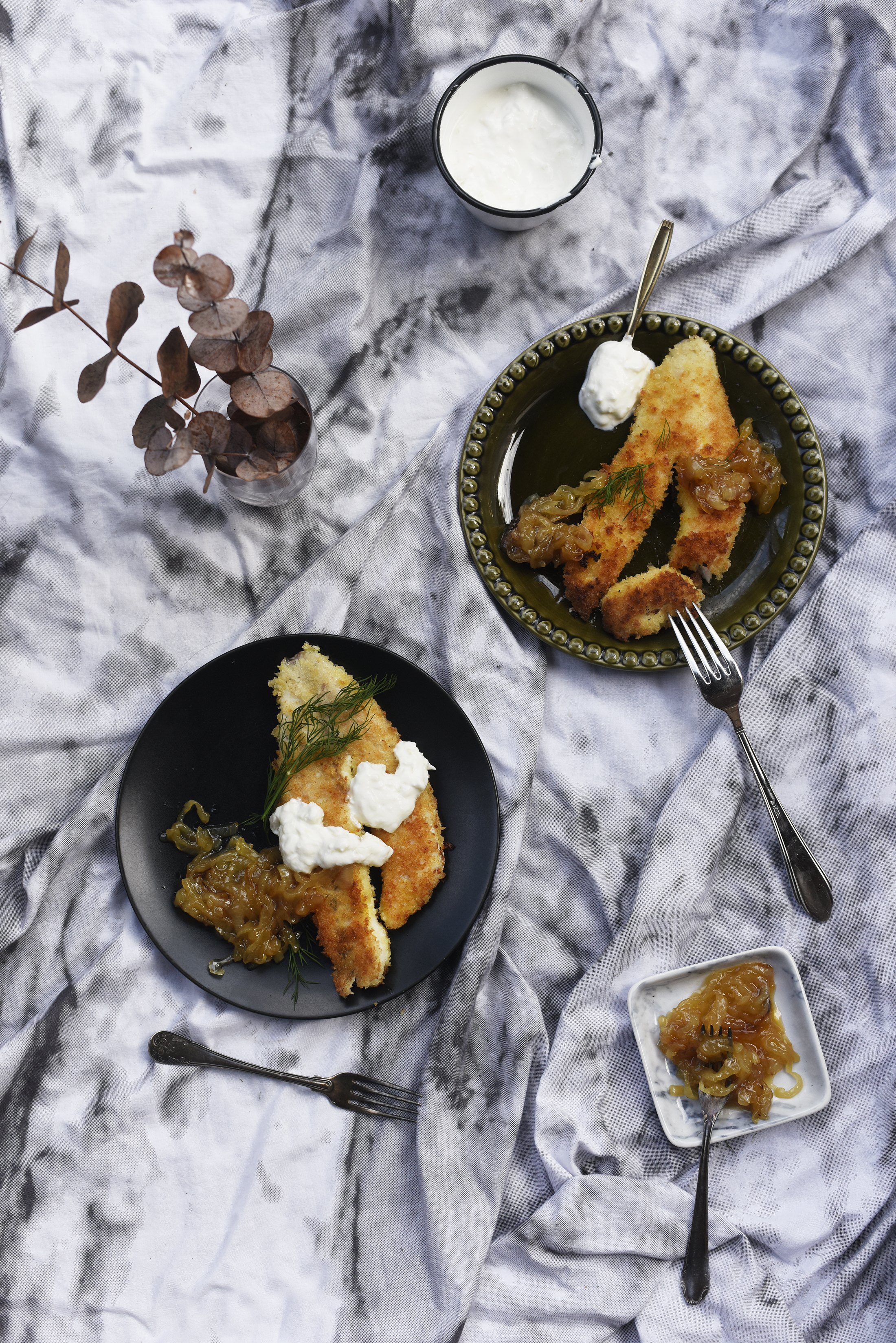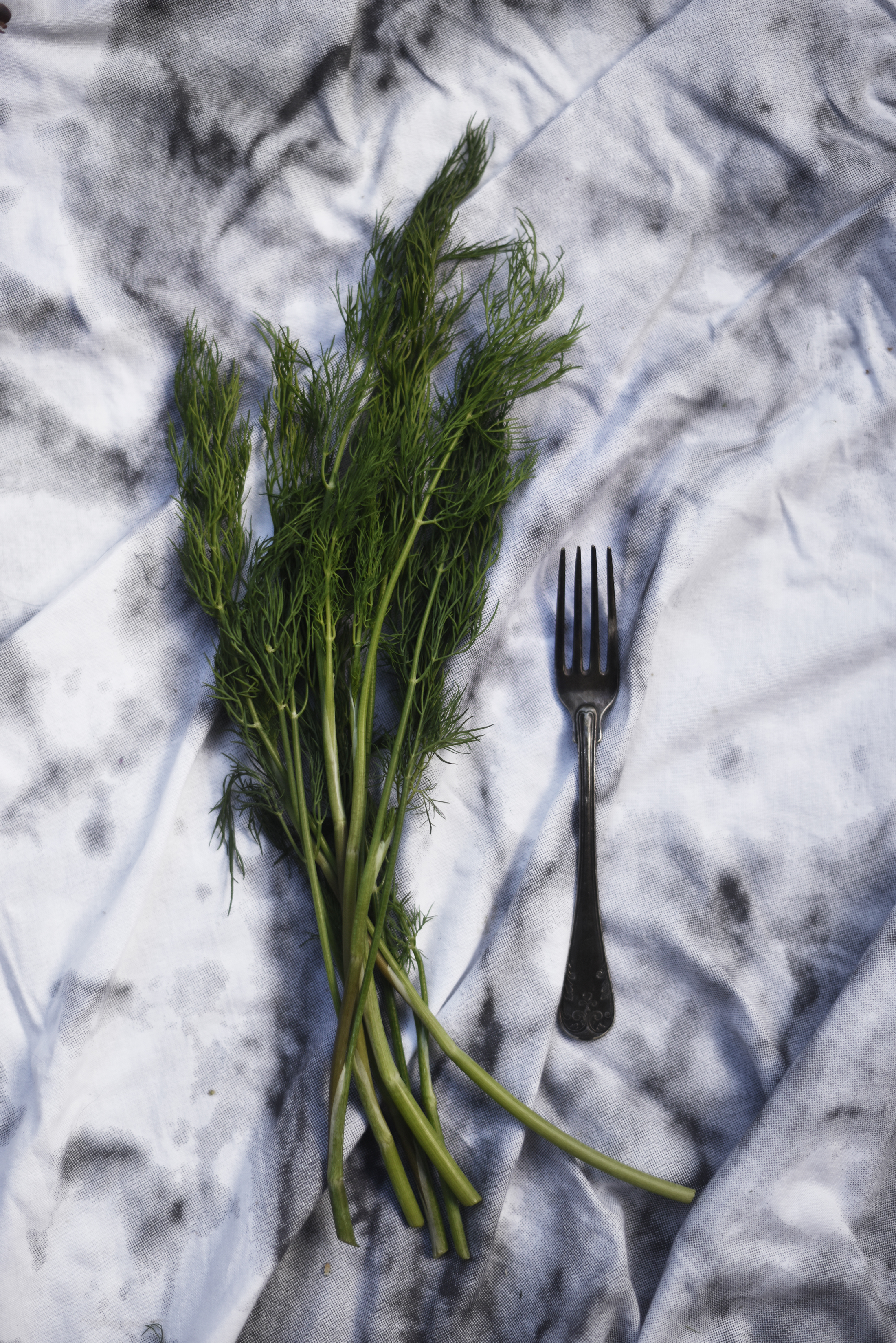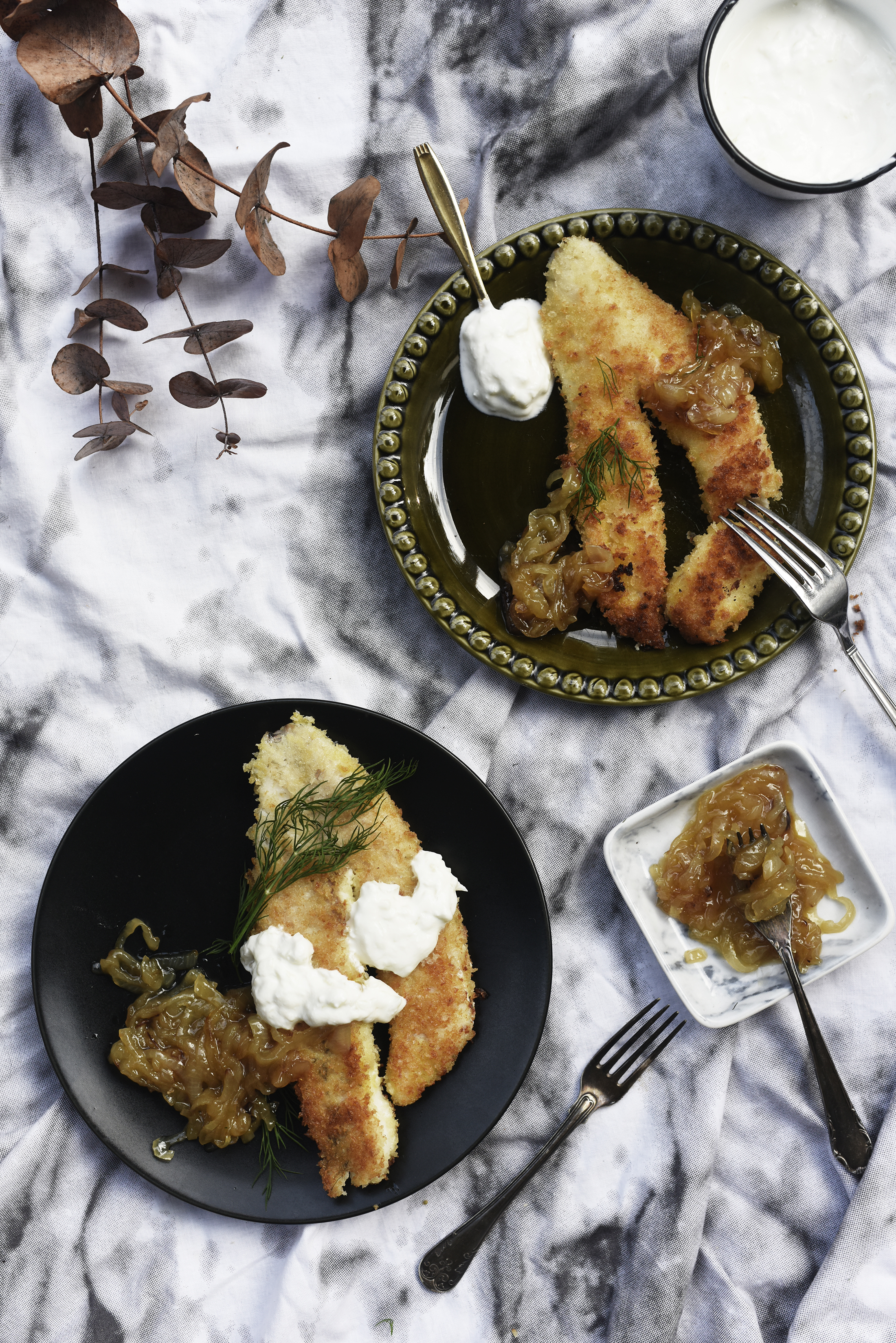 Crispy fish with caramelised onions
makes 2 portions

takes 30 minutes to make
Ingredients
2 onions
2 tbsp butter
0,5 tbsp granulated sugar
3 pike-perch fillets (or other white fish) without the skin
1 egg
¾ cup (180 ml) panko flour or breadcrumbs
2-3 tbsp canola or sunflower oil
pinch of salt
dill
a couple of tbsp of tzatziki (recipe coming!)
Instructions
Peel and slice the onions thinly. Melt the butter in a small saucepan and add the onion slices and sugar. Caramelise the onions for 20 minutes in medium heat. Remember to stir regularly to avoid burning the onions.
Break the egg to a little bowl and whisk with fork to break the yolk. If the fish fillets still have bones in them, remove them by cutting off the little part with the bones. (After that the fillet should look like the letter "V".) Roll the fish fillets in the whisked egg and right after that in the panko flours or breadcrumbs.
Heat the oil in a saucepan. Fry the fish fillets on the pan for 5 minutes per side until the fish is cooked and golden brown. Season with salt.
Enjoy the crispy fish fillets with the caramelized onions, dill and tzatziki.