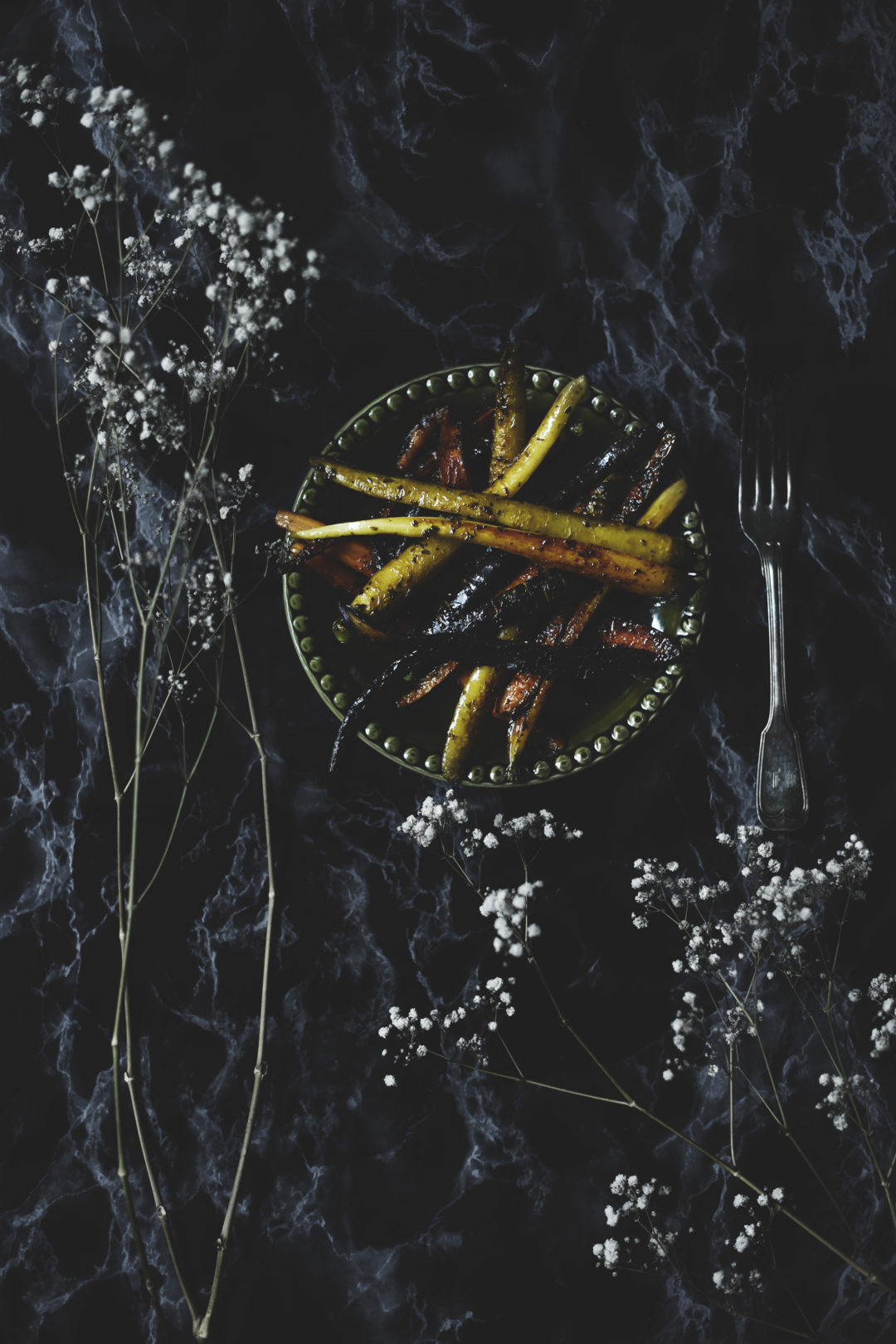 I still remember the moment when I tasted caramelised carrots for the first time. I hadn't been a big fan of carrots – I thought that carrots are just boring roots for healthy enthusiasts. I had to admit I was wrong.
While writing my cookbook and really focusing on the prices of ingredients I realised what a treasure this root is. Carrot is a cheap ingredient and you can cook amazing food of it. One of my favourite carrot recipes is this French cuisine inspired side dish: caramelised carrots. Very easy and quick gourmet food! You just need a couple of classic French ingredients: butter, sugar and tarragon!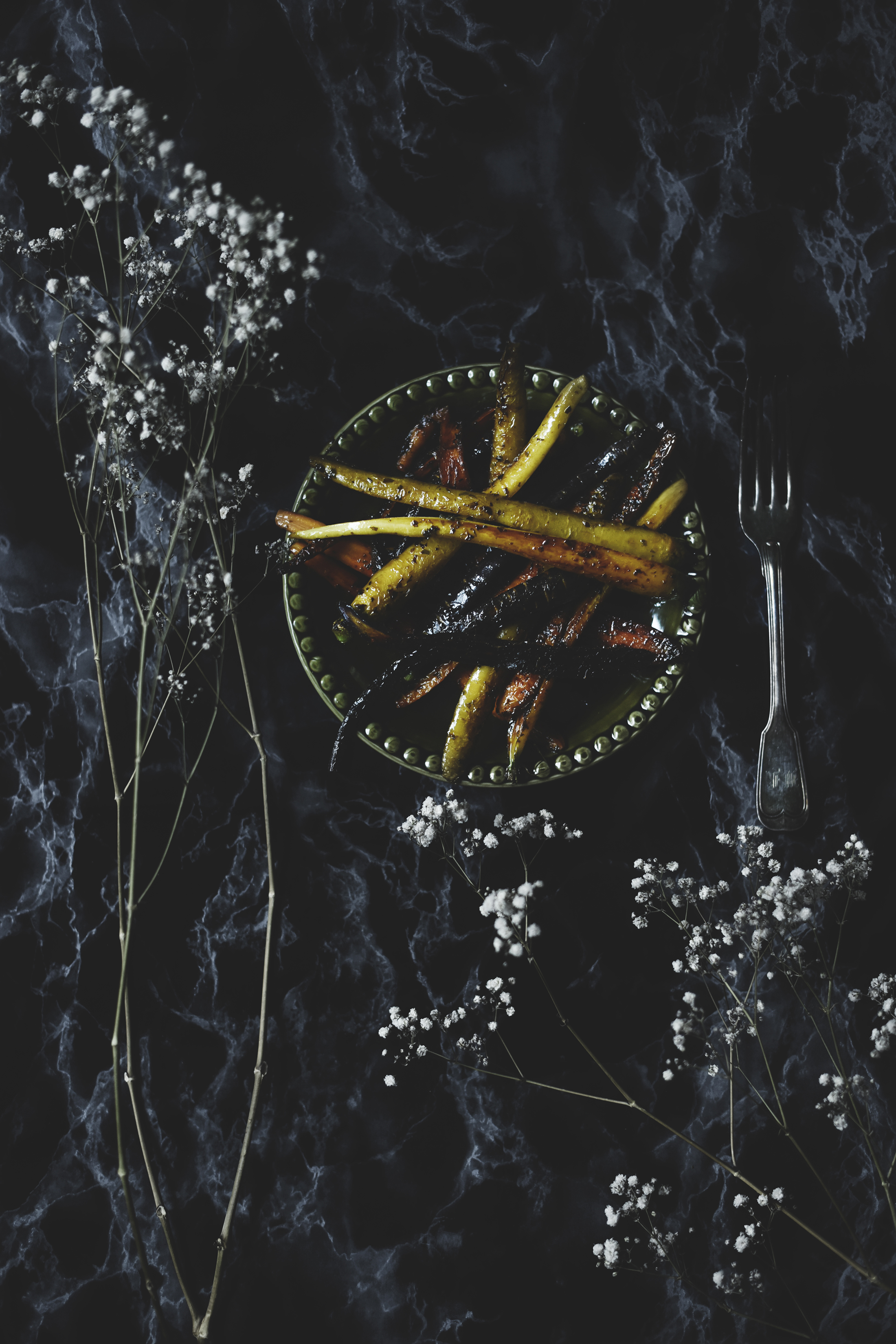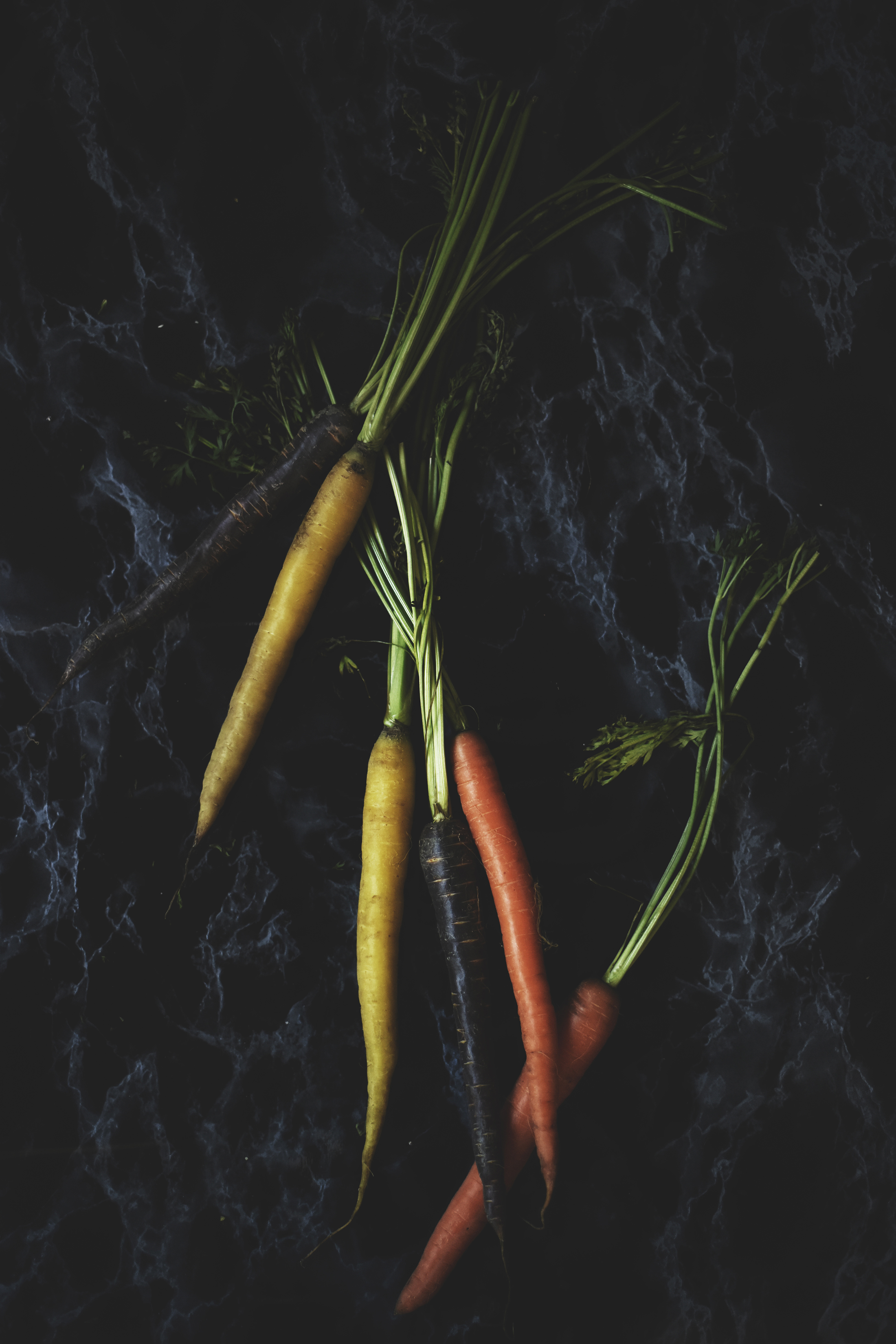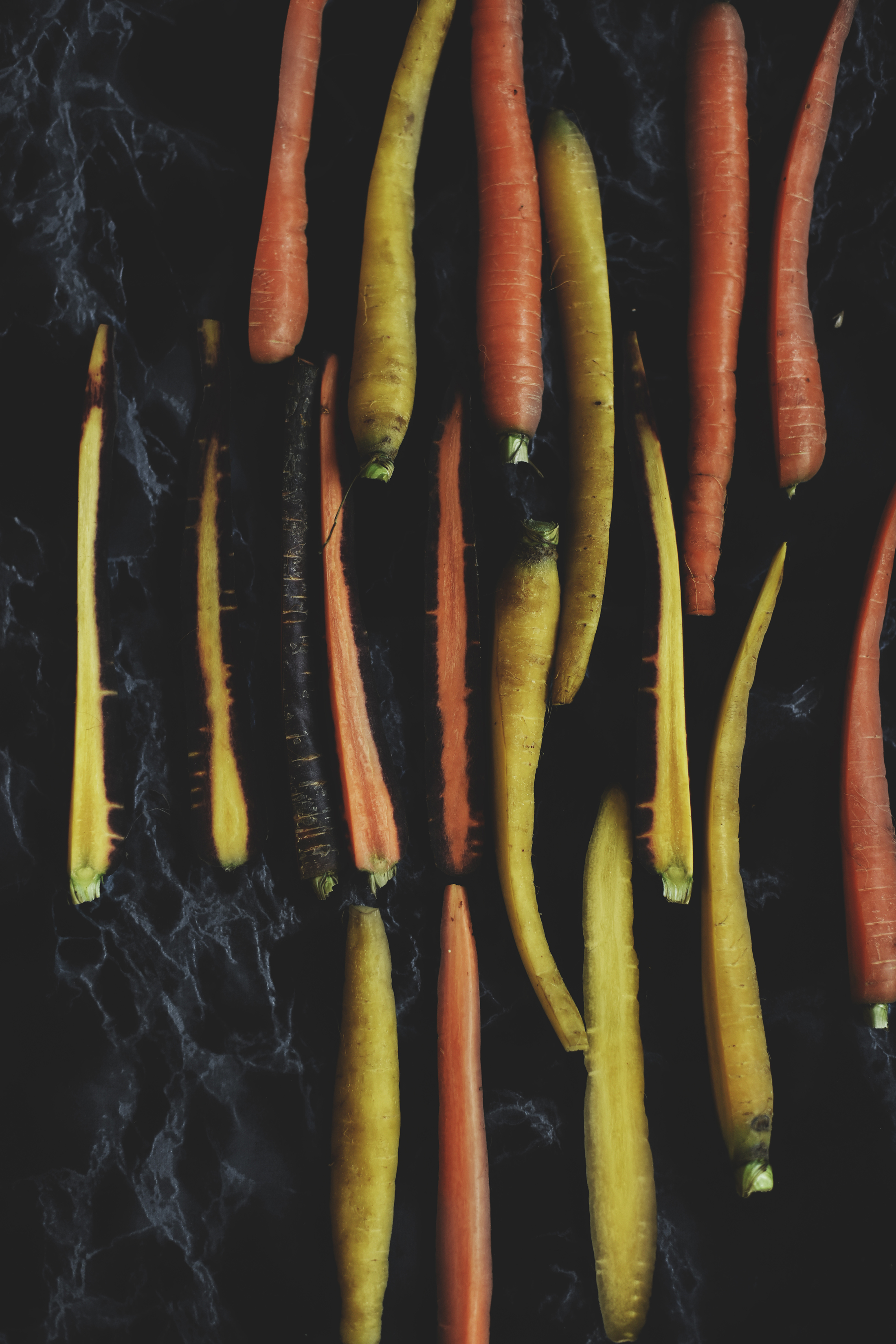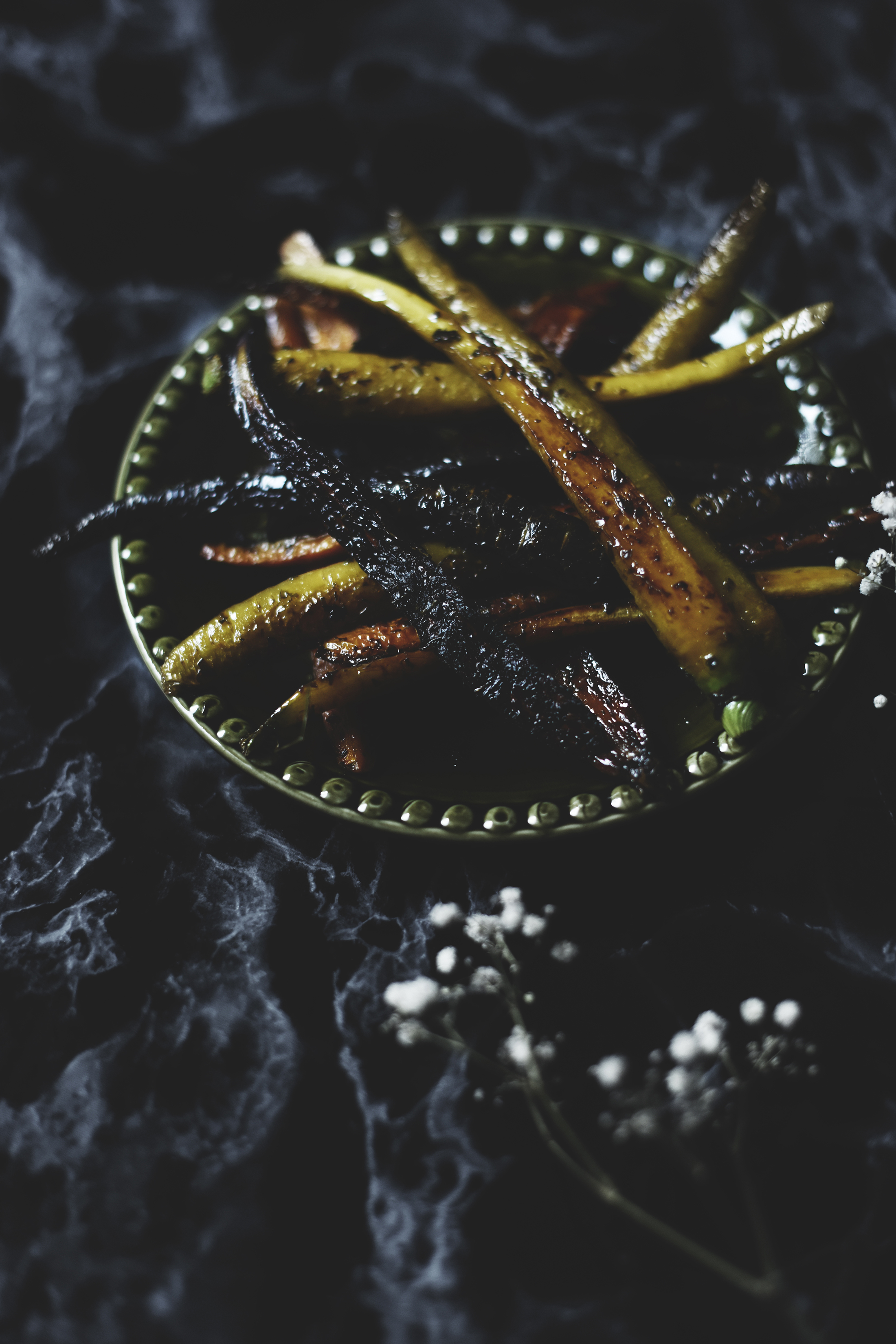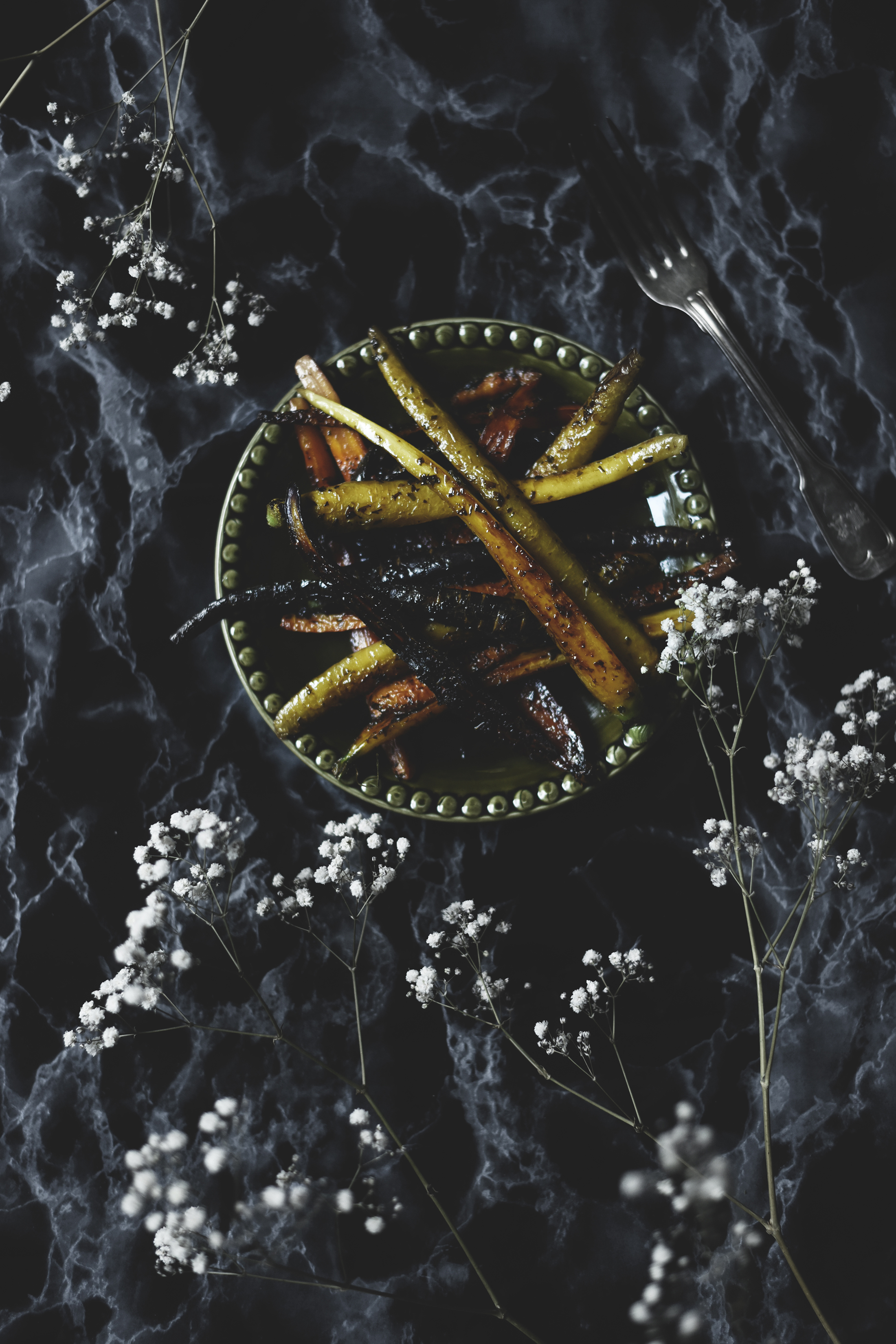 Caramelised carrots with tarragon
serves 2-3
takes 10 minutes to make

Ingredients
5-6 small carrots
1,5 tbsp butter
a pinch of salt
2-3 tsp granulated sugar
1 tbsp dried tarragon
Instructions
Wash the carrots (and peel if neccessary). Cut the carrots in half.
Melt the butter on a frying pan. Add the salt, sugar and dried tarragon, then place the halved carrots on the pan, cut side downwards. Caramelise the carrots for about 5 minutes and then turn. Fry for a 2-5 more minutes. Take the frying pan off the stove and enjoy the carrots as a side for your dinner!