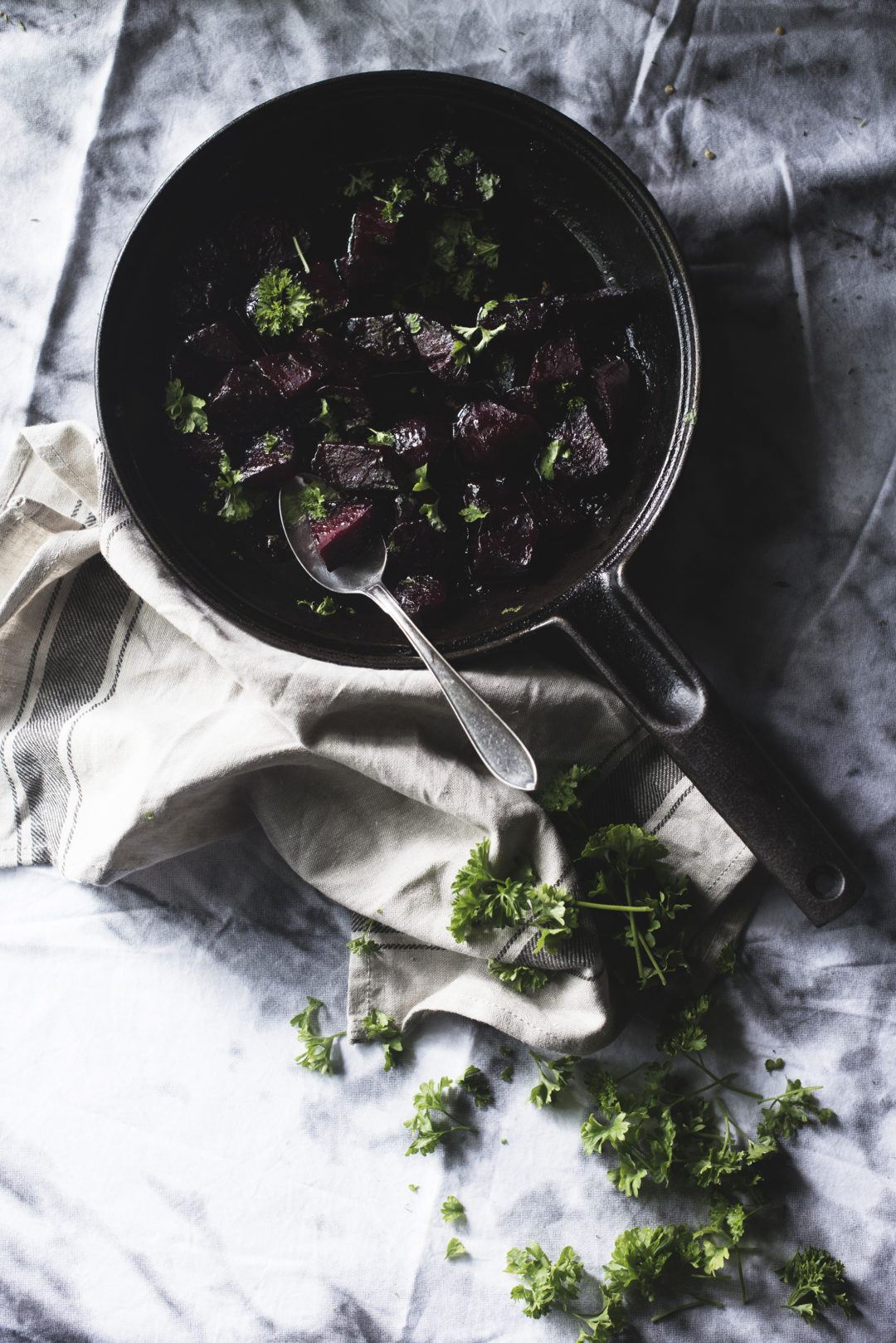 This side is real comfort food. It's so delicious and buttery that you can't help loving it. It tastes the best on a cold autumn or winter evening as a side for dinner, but I would lie if I said that it isn't good on a summer day too. If you're not a big fan of beetroots, you especially have to try this. I'm sure you'll change your mind. And if you already love these roots, even better.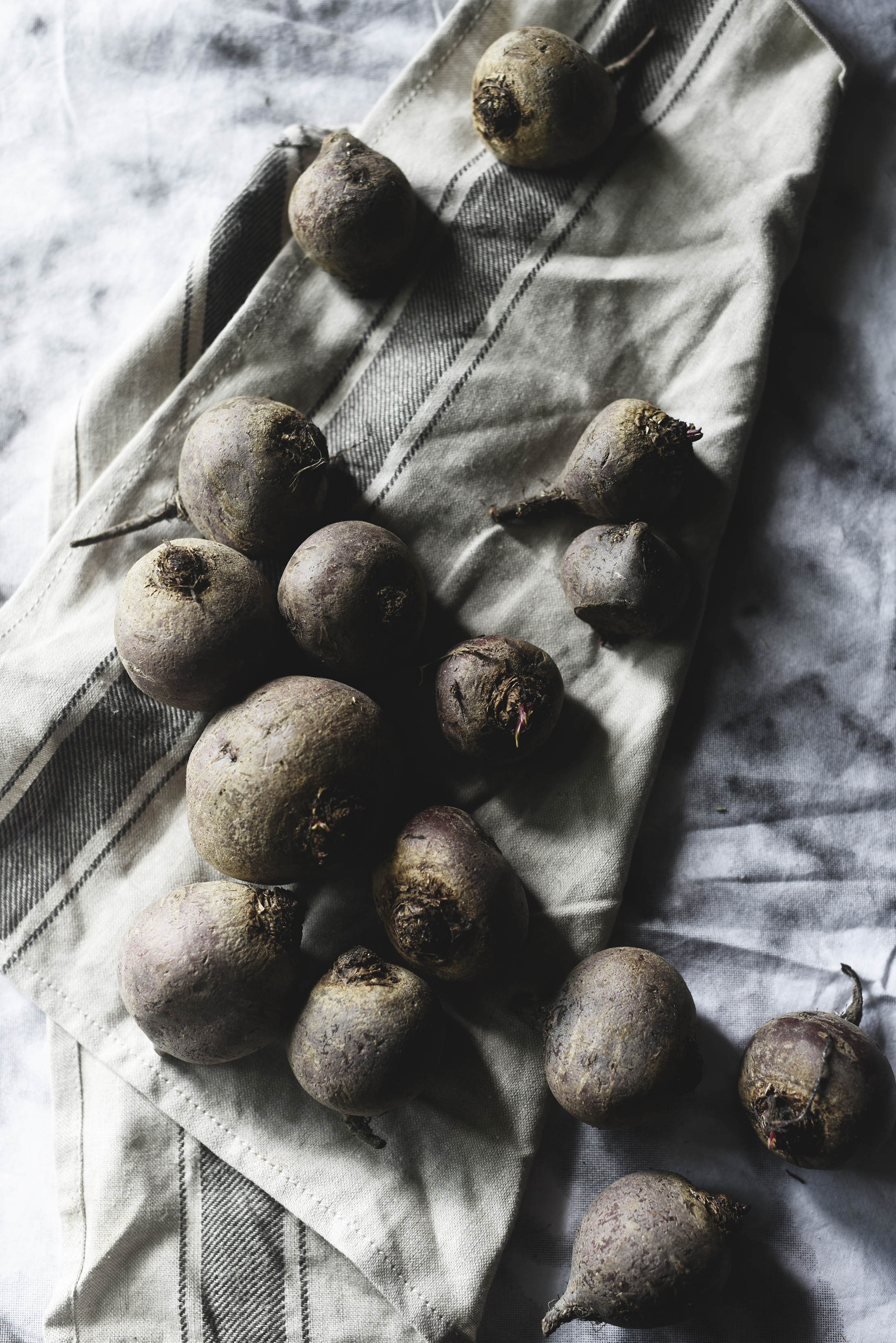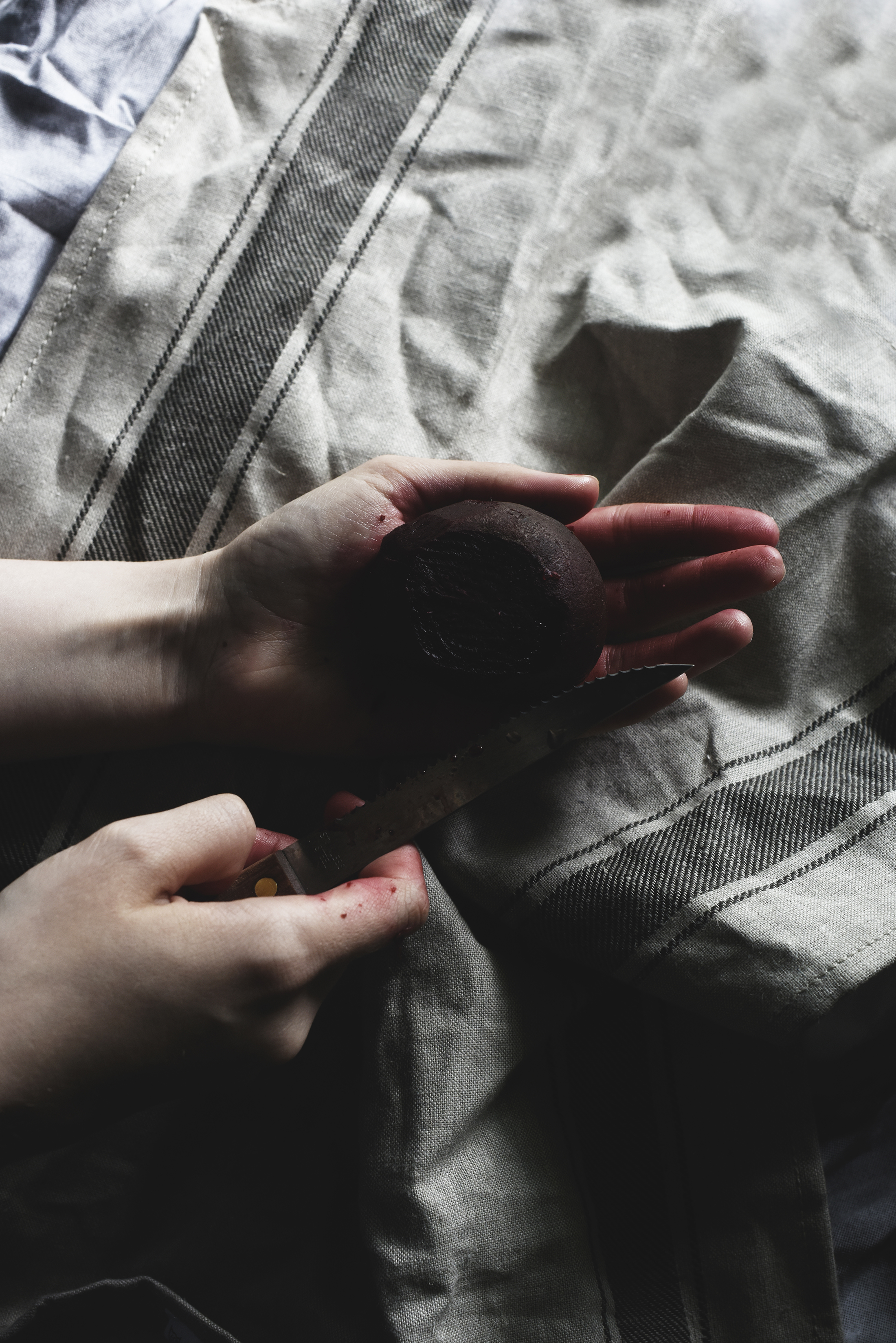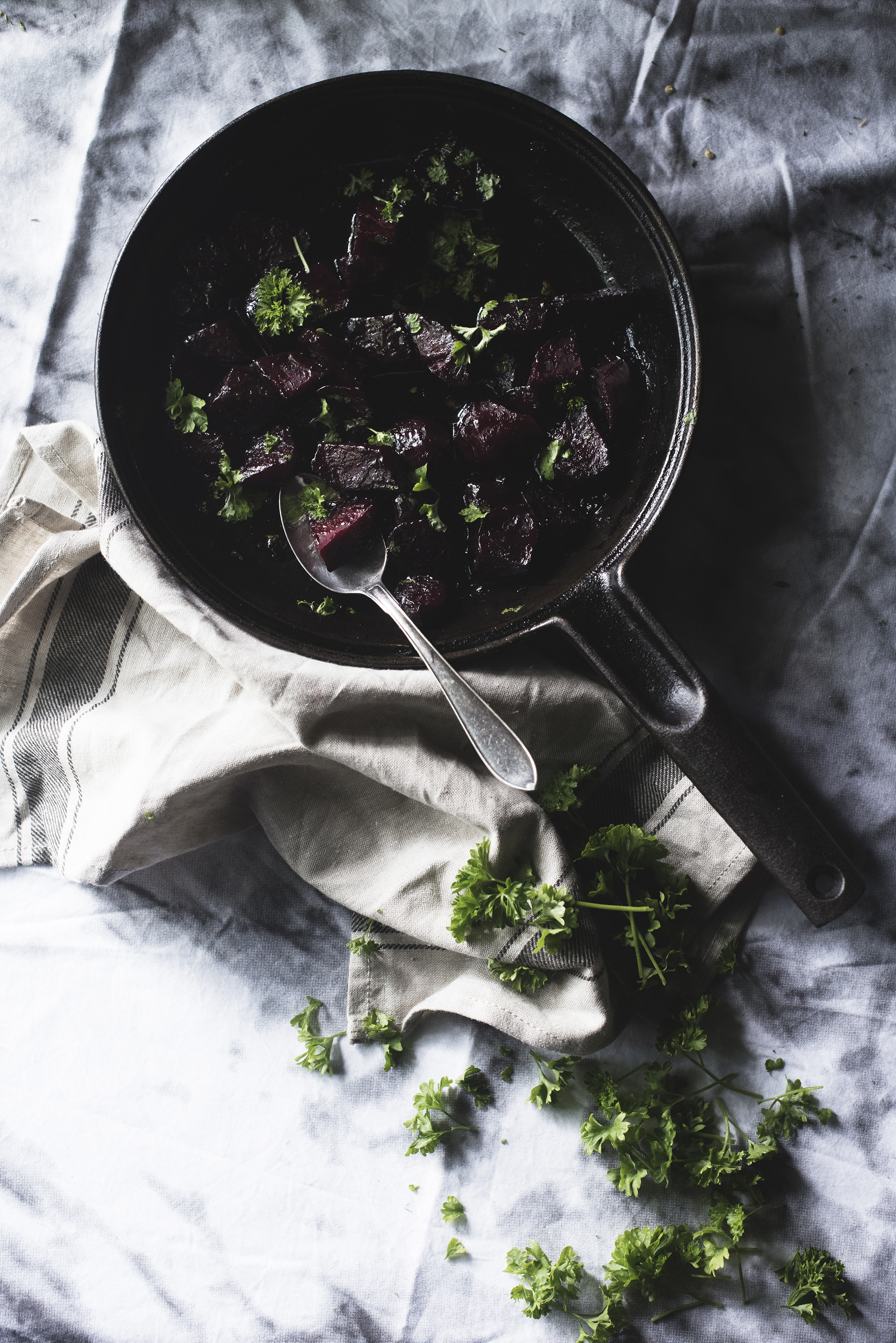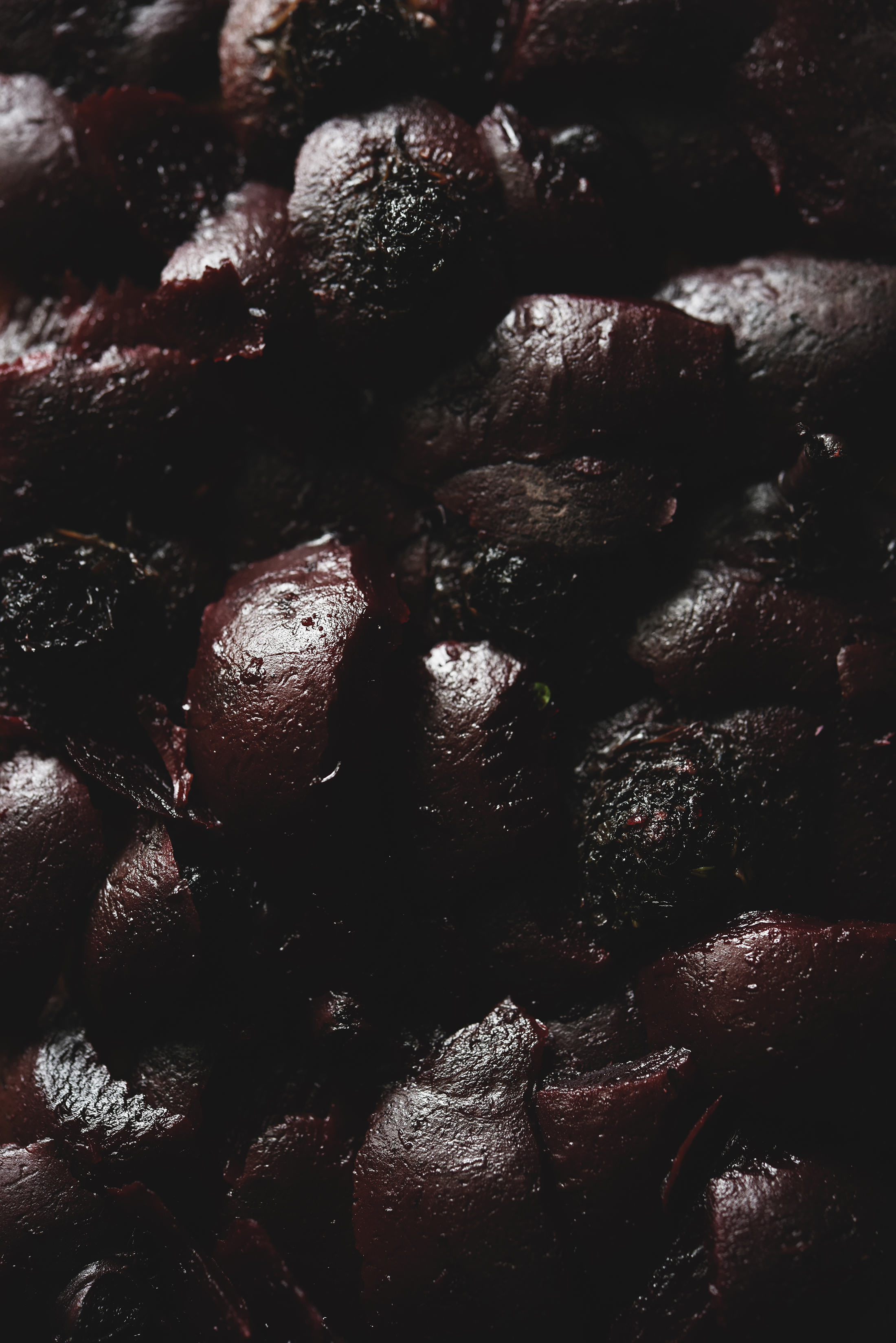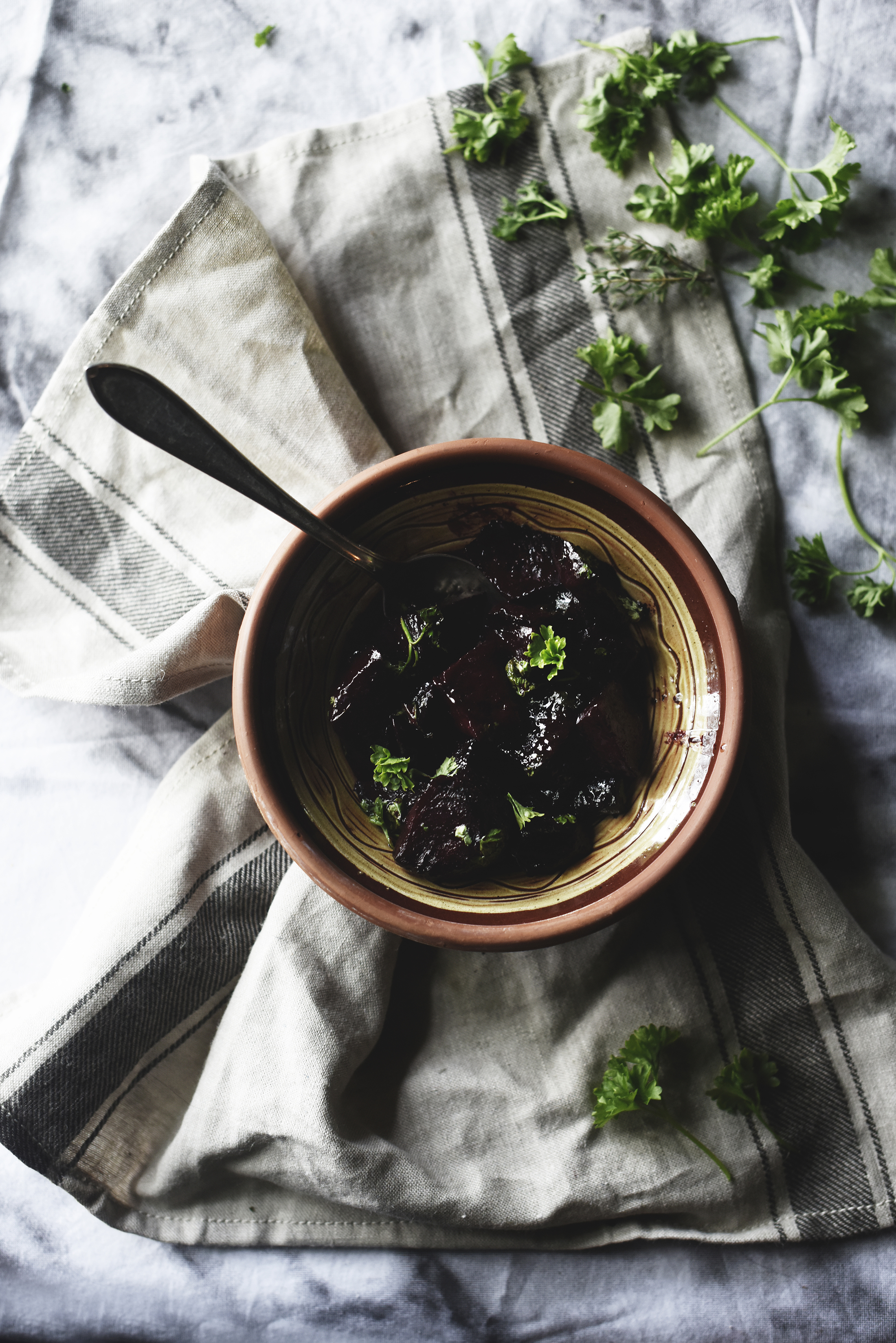 Beetroot & Balsamico Side
makes 3 portions
takes 35 minutes to make
Ingredients
2-3 vac-packed or fresh beetroots
3 tbsp butter
2 tbsp balsamico
2 tbsp soy sauce
1 tbsp fresh lemon juice
a handful of parsley
Instructions
If you use fresh beetroots, wash them and place in a saucepan. Cover with water and boil 25-30 minutes until the beetroots are soft (test with a fork). Let them cool for a while. After that peel them. If you use vac-packed beetroots, you can skip this part.
Cut the beetroots into wedges. Melt the butter in a frying pan and add the beetroot wedges. Add balsamico, soy sauce and fresh squeezed lemon juice. Roast for 5-8 minutes. Turn off the stove. Mince the parsley and add to the pan. Enjoy!